While Accepting Planned Parenthood Award
On Thursday, Minority Leader Nancy Pelosi was awarded Planned Parenthood's Margaret Sanger award at the organization's annual gala. Sanger was a radical eugenicist, yet Pelosi gladly accepted the award that bears her name.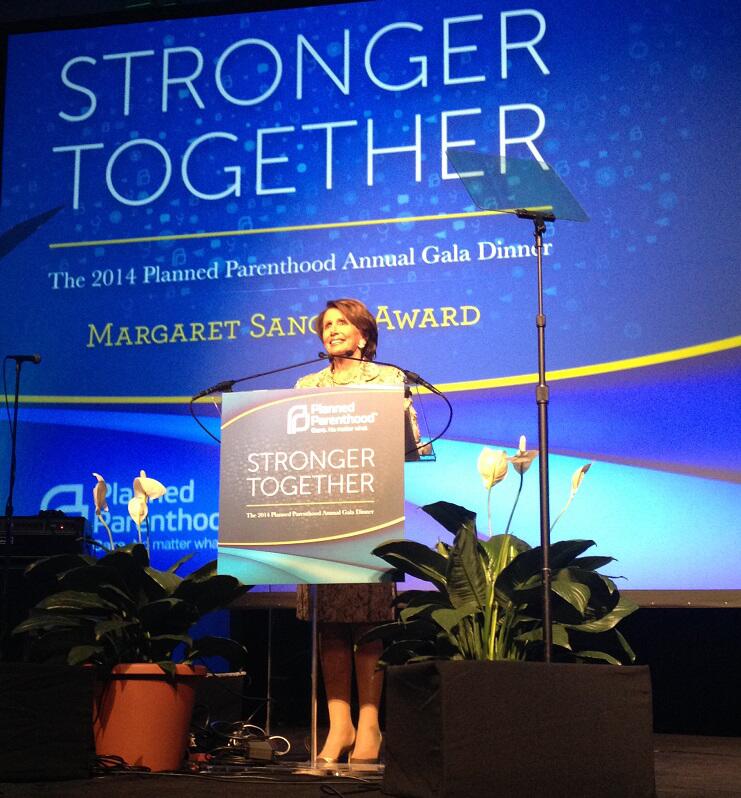 But, Pelosi didn't just take her trophy and sit down. She also used the opportunity to
mock pro-lifers
, calling them "oblivious" and "dumb:"
But, I'm guessing that wasn't on Planned Parenthood's agenda. They were too busy celebrating injustice.
http://townhall.com/tipsheet/cortneyobrien/2014/03/29/charming-pelosi-calls-prolifers-dumb-while-accepting-planned-parenthood-award-n1816178?utm_source=thdailypm&utm_medium=email&utm_campaign=nl_pm