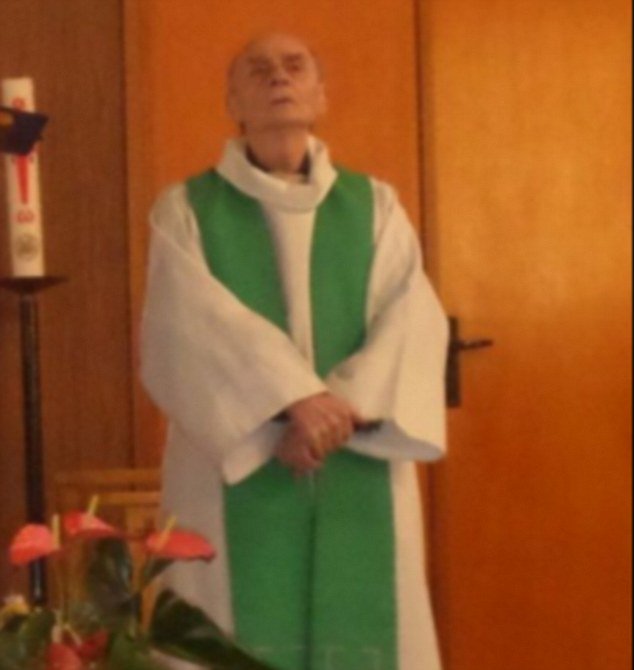 Peter Allen In France
and
Julian Robinson
An 86-year-old priest has been 'beheaded' by two ISIS knifemen who cut his throat after bursting into a French church and taking nuns and worshippers hostage before being shot dead by police.
Five people including the priest, two nuns and two parishioners were held by assailants who raided the church in Saint-Etienne-du-Rouvray near Rouen in Normandy at 9am.
The clergyman, named as Jacques Hamel, is believed to have been beheaded during the attack while another hostage is fighting for life in hospital.
The two attackers were 'neutralised' by marksmen as they emerged from the building, which is now being searched for explosives. French president Francois Hollande said the men 'claimed to be from' ISIS.
There were reports the attackers shouted 'Daesh' – an alternative name for ISIS often used by the French government – as they ran into the church while at least one of the men was dressed in Islamic clothing.
It comes as it emerged that the building was one of a number of Catholic churches on a terrorist 'hit list' found on a suspected ISIS extremist last April.
There are also reports that one of the attackers was a local resident who was under electronic bracelet surveillance having been jailed in France for trying to travel to Syria in 2015.
Read more:
http://www.dailymail.co.uk/news/article-3708394/Two-men-armed-knives-people-hostage-French-church.html#ixzz4FW3zWRJV