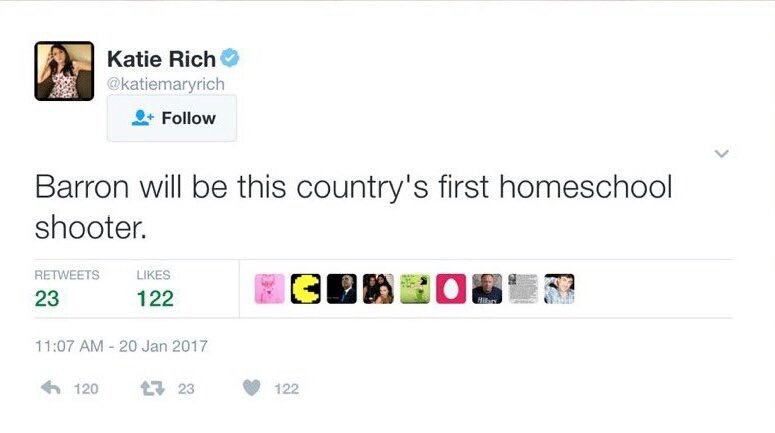 "Saturday Night Live" writer Katie Rich has faced criticism for a now-deleted tweet targeting President Donald Trump's 10-year-old son, Barron.
"Barron will be this country's first homeschool shooter."
---
---
Rich reportedly deleted the tweet after about three hours after facing intense backlash from the online community for targeting a child.
This is not the first time Barron has been at the center of a Twitter controversy. In late November, known Trump foe Rosie O'Donnell sparked an uproar after sharing a video that speculates about Barron possibly being autistic.
Share your thoughts on this controversy in the comments section.
Source>http://insider.foxnews.com/2017/01/21/snl-katie-rich-tweet-barron-trump-homeschool-shooter