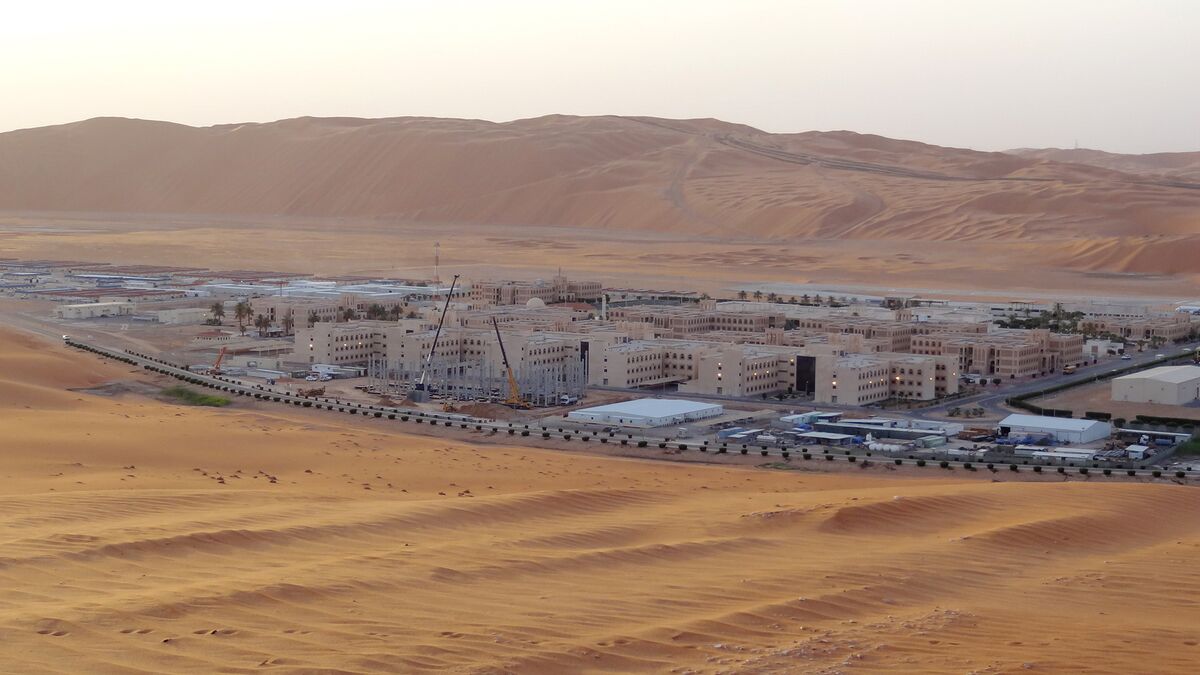 Saudi Aramco's Natural Gas Liquids plant and oil production in Saudi Arabia, on May 10, 2016.
Photographer: Ian Timberlake/AFP via Getty Images
Matthew Martin, Vivian Nereim, Zainab Fattah
-Aramco to agree MoUs, joint ventures with GE, Halliburton
-Saudi wealth fund PIF due to make SoftBank announcement
Saudi Arabia is set to enter into more than $50 billion of defense and commercial deals with the U.S. on Saturday, the first day of President Donald Trump's visit to the kingdom.
Saudi Aramco will sign initial accords and joint-venture agreements valued at about $50 billion with companies including General Electric Co., Schlumberger Ltd. and Halliburton Co., Chief Executive Officer Amin Nasser told reporters in Riyadh. These companies are "trying to expand their footprint in the kingdom by expanding trade between the two sides," he said.
"Many of us sitting on the table are overseeing substantial investments in the United States," Energy Minister Khalid Al-Falih said. "Sabic has a big platform with the acquisition of GE Plastics which they continue to build on." Other deals will be announced today, he said.
Al-Falih was speaking as part of a panel at the inaugural Saudi-U.S. CEO Forum, which also included Saudi billionaire Lubna Olayan and Finance Minister Mohammed Al-Jadaan. The forum opened as Trump started a visit in Saudi Arabia, the world's biggest crude exporter, on his first overseas trip as president.
Defense Deals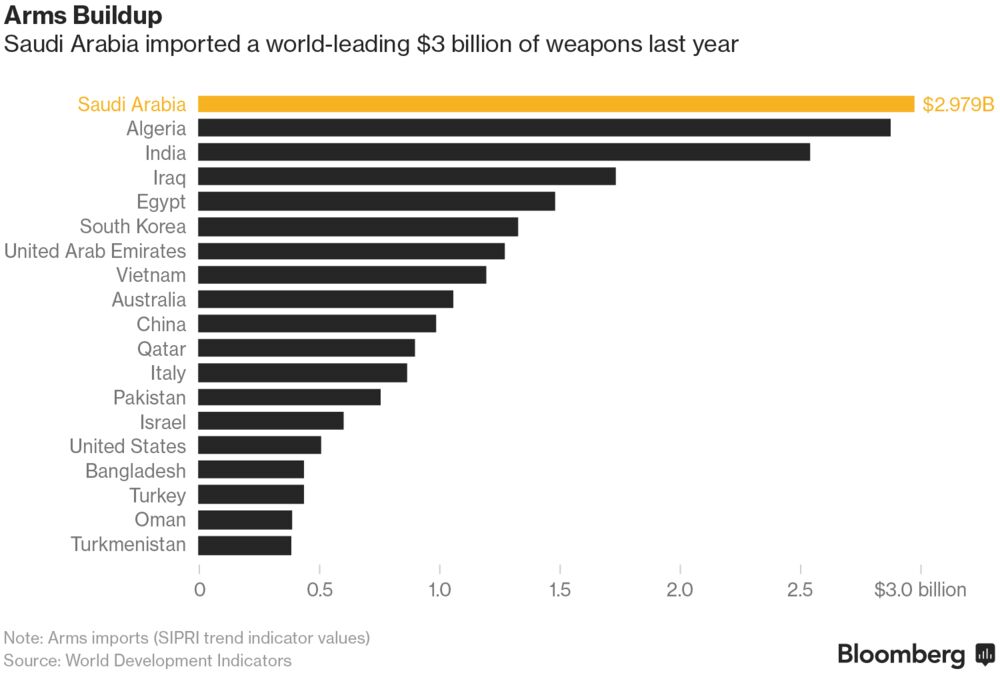 The kingdom's new defense company Saudi Arabian Military Industries will also sign four "large deals" with leading global technology, military and industrial firms, Al-Falih said, without naming the companies. SAMI was set up this month to help reduce reliance on foreign purchases and to diversify the economy away from oil.
In a rare public appearance, Yasir Al-Rumayyan, head of the kingdom's Public Investment Fund, said the fund will make announcements related to SoftBank Group Corp.'s $100 billion technology fund, as well as other partnerships. The Saudis may put as much as $45 billion into the venture, people aware of the matter said in January.
Saudi Aramco also plans to sign accords with Baker Hughes Inc., KBR Inc., Jacobs Engineering Group Inc., Nabors Industries Ltd., Weatherford International Plc, McDermott International Inc. and Rowan Companies Plc, two people familiar with the matter said earlier this week.
Trump's eight-day trip will also take him to Israel and Europe. Executives from dozens of top U.S. companies as well as leaders and representatives from 54 Arab and Muslim countries will be present during his two-day stay in the kingdom, a close U.S. ally.
Source>https://www.bloomberg.com/news/articles/2017-05-20/aramco-to-sign-50-billion-in-deals-with-u-s-companies-today