Continue Blocking Trump's Immigration Crackdown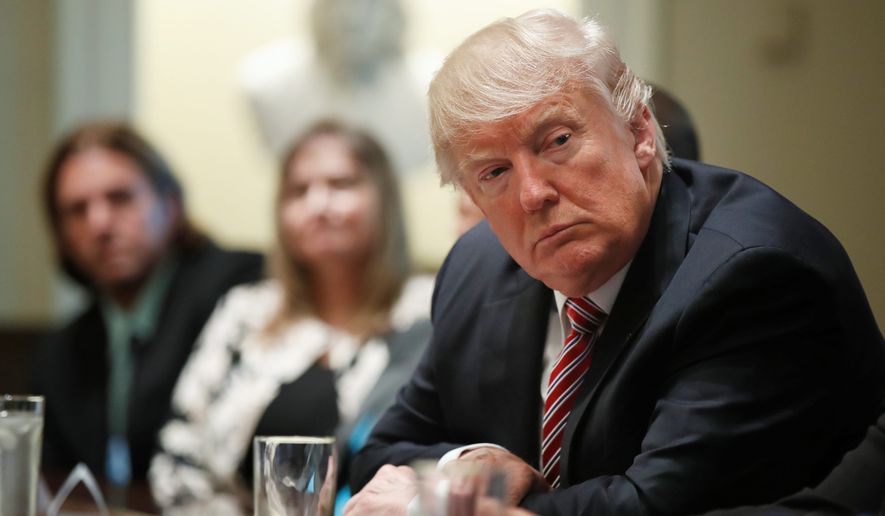 Stephen Dinan
President Trump may have won a partial victory at the Supreme Court this week, but other federal judges remain major stumbling blocks to his aggressive immigration plans, with courts from California to Michigan and Atlanta limiting his crackdown on sanctuary cities and stopping him from deporting illegal immigrants he has targeted for removal.
The judges in those deportation cases have rejected Mr. Trump's argument that he has wide latitude to decide who gets kicked out, without having to worry about district courts second-guessing him on facts of the case.
Instead, the judges said, they get to decide their jurisdiction, and that extends to reviewing Mr. Trump's immigration policy.
One judge in Michigan ordered the Homeland Security Department to freeze all deportation plans for about 200 Chaldean Christians arrested over the past two months and scheduled to be sent back to Iraq. Nearly every one of them has a criminal record.
A judge in Atlanta ordered the department to reinstate the temporary deportation amnesty — known in governmentspeak as the DACA program — for Jessica Colotl, an illegal immigrant Dreamer whose past made her a target for deportation, officials said.
"The public has an interest in government agencies being required to comply with their own written guidelines instead of engaging in arbitrary decision-making," said Judge Mark H. Cohen, breaking new ground in establishing legal rights for some illegal immigrants.
Source>http://www.washingtontimes.com/news/2017/jun/28/donald-trumps-immigration-plans-rejected-by-obama-/