Hypocrite Holder is the Worst example of the Truth. Remember a Muslim Nidal Hasan. Holder is another self loving demagogue that thinks arrogance is power.
...tmiraldi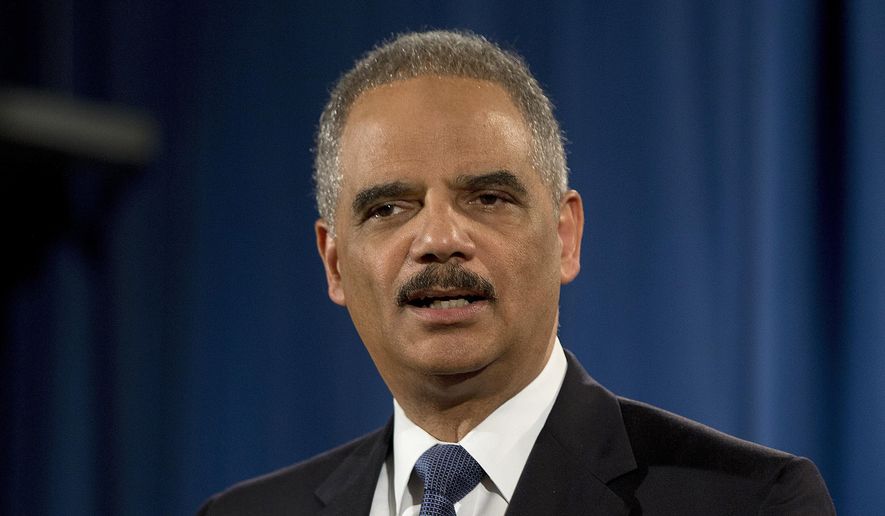 Douglas Ernst
Former Attorney General Eric Holder's foray into a debate on Saturday's violence in Charlottesville, Virginia, quickly elicited reminders of his early stance on convicted Fort Hood shooter Nidal Hasan.
It wasn't long after a white supremacist gathering Saturday turned deadly with the killing of Heather Heyer, 32, that former President Obama's top cop pronounced the ordeal "domestic terrorism." Mr. Holder's assessment of 20-year-old suspect James Alex Fields — who careened his vehicle into a crowd of protesters — prompted backlash by those familiar with the Justice Department's handling of the Nov. 5, 2009, Fort Hood massacre, which killed 13.
"If ISIS rammed a car into a crowd this would be labeled quickly & logically. Charlottesville — call it what it is, domestic terrorism," Mr. Holder tweeted Saturday night.
Jay Caruso of The Dallas Morning News, among many others, rhetorically fired back as Mr. Holder's words spread across social media.
Seriously. It's not like some guy shot up a military base and people tried to call it "workplace violence."
Oh, wait….
http://www.washingtontimes.com/news/2017/aug/14/eric-holder-hit-with-fort-hood-workplace-violence-/