Schumer always willing to cancel something that exposes Democrats subverting the Truth
...tmiraldi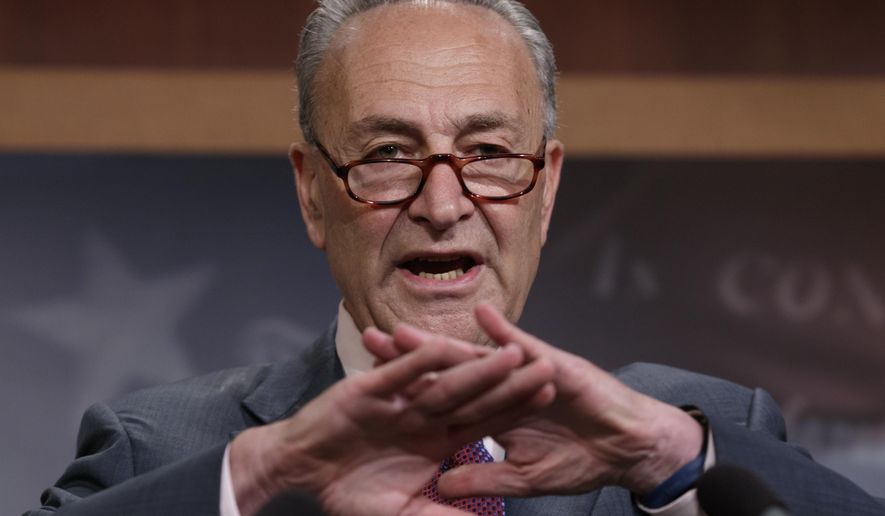 Stephen Dinan
The top Democrat in the U.S. Senate demanded Thursday that President Trump disband his commission designed to investigate voter fraud, saying it stems from the same hateful ideology that spurred neo-Nazis and white supremacists in Charlottesville earlier this month.
Sen. Charles E. Schumer, New York Democrat, said that if Mr. Trump won't cancel the Presidential Advisory Commission on Voter Integrity, he will force a fight over an amendment to shut down the commission when Congress returns in September.
It's the latest move as Democrats seek to convert momentum from Charlottesville into political victories for their agenda in Washington — or, in this case, to harness the momentum to stop the president from advancing his own agenda.
Mr. Schumer said he believes Mr. Trump's commission — ostensibly to look at fraudulent voters and bloated voting rolls — is really an effort to keep minorities from the polls. He called the commission "wolves in sheep's clothing."
"Under the guise of voter fraud, which experts agree is practically non-existent, conservative forces in the administration, cheered on by white-supremacy-stoking publications like Breitbart News, are reviving the old playbook of disenfranchising minority voters," Mr. Schumer wrote in a new post on Medium. "Unfortunately, hardly anything would make the torch-bearing men who just marched on Charlottesville any happier than for this effort to succeed."
The voter integrity commission has held one meeting so far.
Its leaders say it is looking at illegal registration and voting by non-citizens, but is also looking at barriers that would keep legitimate voters from the polls.
Source>http://www.washingtontimes.com/news/2017/aug/24/schumer-says-charlottesville-violence-reason-cance/