The president could learn from Bill and Hillary Clinton's years of litigation.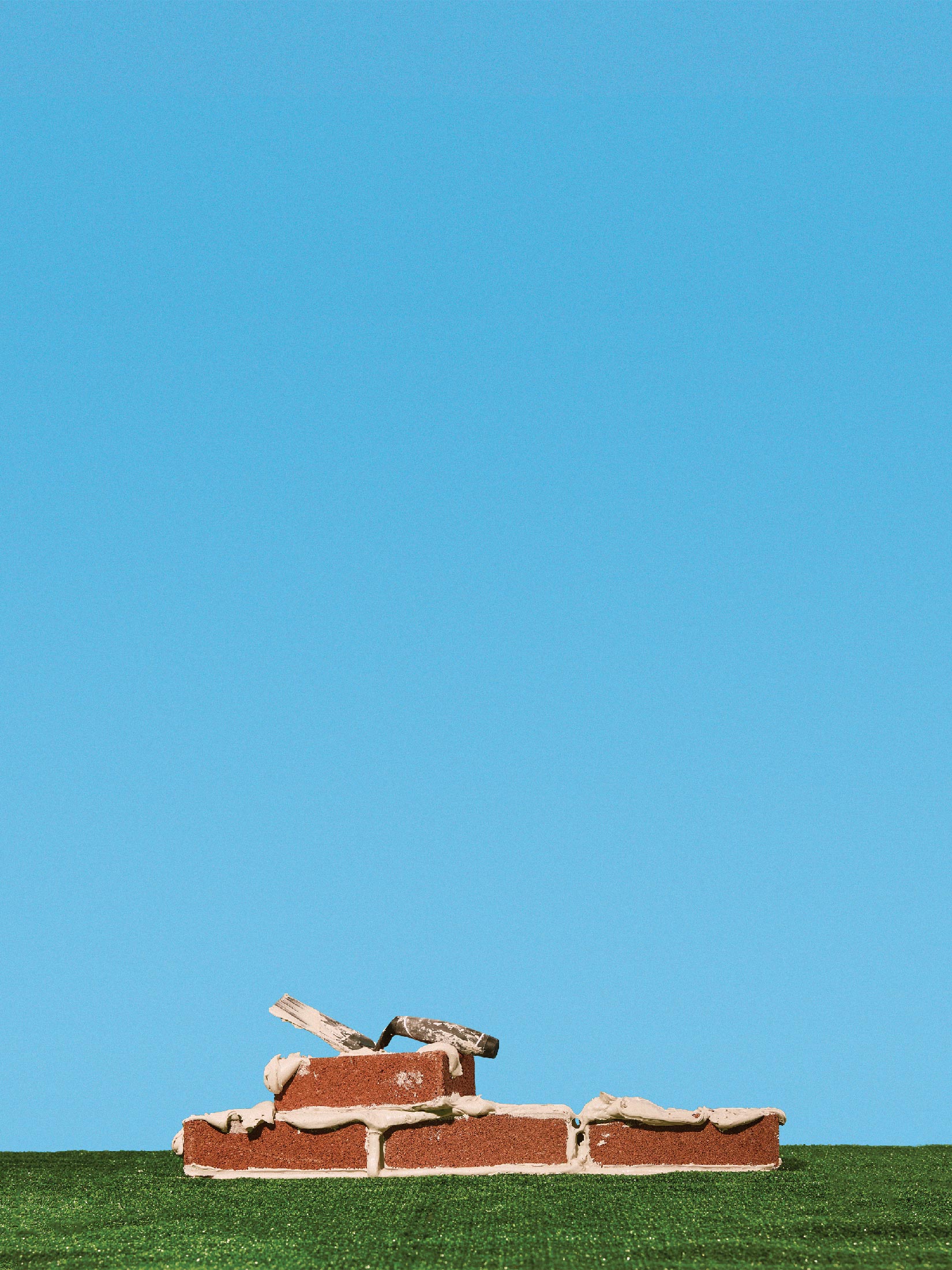 Tom Schoenberg
When news broke on Aug. 3 that Special Counsel Robert Mueller had begun
using a grand jury
in Washington to gather evidence related to his Russia probe, it appeared to catch the White House off guard. Although many news outlets were reporting the story, Ty Cobb, just
four days on the job
as the president's lawyer, issued a statement saying he didn't know about it, even as Jay Sekulow, another
member of Trump's legal staff
, went on Fox News to say once again that the president himself wasn't under investigation.
As Mueller adds
experienced prosecutors
and broadens his investigation, Trump's legal team still appears disorganized and understaffed. An army of well-paid lawyers would help the president get in front of the investigation: preparing responses to allegations before hearing about them from prosecutors or reporters, anticipating where Mueller is going, and developing a counternarrative to stymie him. Junior staffers could spend all night researching case law or obstruction of justice and conspiracy statutes; they could be available at a moment's notice to draft pleadings challenging Mueller's requests to interview witnesses or gather documents.
Instead, Trump's defense has been almost entirely reactive—responding to the latest bombshell report with uninformed statements by surrogates. The strategy adopted by those close to Trump, if not his legal team, has been to try to
discredit
Mueller's investigation by pointing out potential conflicts of interest or political biases that may exist among his investigators. "I don't get any sense that they're trying to get ahead of anything," says Don Goldberg, who worked in the White House Counsel's Office during the Clinton administration. "You wonder about whether the top people at the White House really understand what they're stepping into."
In May, Trump brought on his longtime personal attorney, Marc Kasowitz, to run his legal defense. But Kasowitz quickly fell out of favor with the president's inner circle and by July had stepped out of his lead role. Although his firm remains available to the president, its expertise is primarily in business litigation and bankruptcy and less so in criminal defense.
Beyond that, the legal team largely consists of three people: John Dowd, who replaced Kasowitz as Trump's chief personal attorney; Sekulow, a Christian-rights lawyer who serves as the public face of the defense team; and, as of July 31, Cobb, who will oversee the White House response to the probe. Both Dowd and Cobb spent the bulk of their careers at top-notch D.C. firms. Dowd, 76, was a longtime partner at
Akin Gump Strauss Hauer & Feld
, while Cobb, 66, spent 28 years at
Hogan Lovells
. Neither brings the resources of those big firms with them in their defense of the president. Dowd left Akin Gump two years ago to strike out on his own, while Cobb had to resign from Hogan Lovells to take the White House job. Dowd represented Senator John McCain in the 1989
Keating Five
investigation of lawmakers improperly intervening to save a failing bank during the savings and loan crisis. More recently he defended hedge fund manager Raj Rajaratnam, who was convicted of insider-trading charges. "I know John Dowd, and he's a very fine lawyer, but it's a job that usually requires backup," says Amy Sabrin, a retired
Skadden, Arps, Slate, Meagher & Flom
partner who worked for Bill Clinton on the Paula Jones sexual harassment case. Dowd, Cobb, and the White House declined to comment for this article.
Trump's efforts to enlist the services of a large firm have so far been rebuffed. White-collar experts at three high-powered firms,
Sullivan & Cromwell
,
Steptoe & Johnson
, and
Quinn Emanuel Urquhart & Sullivan
, have turned him down, say two people familiar with the matter. Some firms had conflicts that prevented them from taking the job; others worried that Trump wouldn't follow legal advice, potentially damaging their firms' reputation, two people said.
Facing Mueller without a high-powered legal team "is like going to a knife fight with a stick of butter in your hand"
The last time a sitting president had to hire a defense team of this scale was 20 years ago, when Clinton was under investigation for sexual harassment and Arkansas land deals. Through much of his eight years in the White House, Clinton spent millions of his own money retaining two of Washington's preeminent firms—
Williams & Connolly
and Skadden.
Bill and Hillary Clinton—both Yale Law grads—set up a
war room
on the top floor of the old executive office building next to the White House, where lawyers and staff would go through documents that needed to be turned over. Meetings were held several times a day, with lawyers shuttling between the White House, the executive building, and the offices of Skadden and Williams & Connolly a few blocks away.
Dowd and Sekulow have offices less than a 10-minute walk from the White House, and at this point the legal team doesn't see any need to set up a Clinton-style war room, says a person familiar with Trump's legal strategy. Mueller, a former FBI director, began assembling a team of fraud and constitutional law experts pulled from his former law firm and the Department of Justice immediately after he was appointed in May. He recently hired his 16th lawyer, former fraud prosecutor Greg Andres, who for the past five years represented Wall Street banks in New York. Trying to deal with Mueller without a high-powered legal operation "is like going to a knife fight with a stick of butter in your hand," says Nicholas Allard, a former Washington attorney who's now the dean of Brooklyn Law School. "The team should reflect the importance of what's at stake, which is nothing less than the future of this presidency."
For the moment, Trump's personal lawyers are focused on coordinating with lawyers for the Trump campaign and the Trump Organization, as well as for individuals involved in the investigation such as Paul Manafort and Michael Flynn. Dowd also spends time communicating with Mueller—the two have known each other for years, says the person familiar with Trump's legal strategy.
With the investigation in its early stages, Trump still has time to bulk up his team. "It doesn't seem like they're too far behind," says William Mateja, who served as a Justice official in the George W. Bush administration. Mateja says Cobb is hiring lawyers to join him in the White House, though it's unclear how big a budget he has. "The people that he assembles are going to be very much committed, and they're going to work late nights," he says. "So I don't know from a legal-talent standpoint there's going to be much of a fall-off at the end of the day."
The team may get some support from the large Cleveland-based firm
Jones Day
, which
represents the Trump campaign
and employed Donald McGahn before he was tapped as Trump's White House counsel. Because it worked for the campaign, however, the firm could run into complications were it also to represent Trump personally.
If Mueller's prosecutors eventually get into the president's business dealings and start following the money, Trump would also need experts, such as forensic accountants, says Sabrin, the retired Skadden attorney. He'd have to be willing to open his files to people outside his inner circle. For a president known for keeping his financial records under wraps, some lawyers in Washington say that's unlikely.
Trump's defenders have to contend with rulings handed down during the Clinton administration that allowed Whitewater investigator Kenneth Starr access to White House lawyer notes taken during an interview of First Lady Hillary Clinton, as well as securing grand jury testimony from White House lawyer Bruce Lindsey during the Monica Lewinsky probe.
Before Trump hired Cobb, Lanny Davis, who as White House special counsel helped craft Clinton's defense strategy against multiple investigations, says he received calls from several Trump associates, including Steve Bannon, asking for advice. Says Davis: Bannon "knew that my model seemed to be what was missing over there." He says he told Bannon that the person Trump brings in to manage the probe must have a legal background, media experience, and access to the president. "Sekulow is very good, but he can't be any better than the facts he's given," says Davis. "That's his biggest problem—that he's not inside."
Trump, in many ways, acts as his own legal adviser, says the person familiar with the president's strategy. That's behavior that Sabrin says she often encountered while representing successful men reluctant to hire competent lawyers. Instead, they'd try and handle it themselves, only to wind up in deeper trouble. Since Trump believes he's done nothing wrong, she says, he may see it as a sign of weakness to hire a big legal team. Such an attitude is misguided, says Brooklyn Law's Allard: "The only thing worse than looking guilty because you hire a lawyer is not having a lawyer and being found guilty."
BOTTOM LINE - While Mueller's investigation is gathering steam, Trump has yet to build a formidable legal operation that could develop a comprehensive defense strategy.
Source>https://www.bloomberg.com/news/articles/2017-08-10/trump-s-legal-team-is-no-match-for-mueller-s