America's future depends on cooling race-consciousness and restoring respect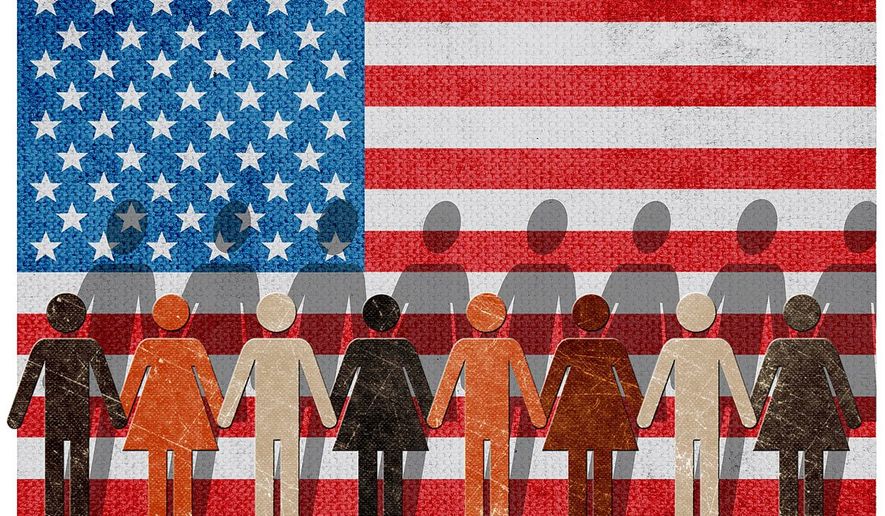 Display of Civility Illustration by Greg Groesch
Foster Friess
ANALYSIS/OPINION:
Americans of every political stripe are disgusted by the disrespect, hatred, violence and fear displayed so often in our beloved nation and are doing something about it.
Edmund Burke said, "All that is necessary for the triumph of evil is that good men do nothing."
Martin Luther King said, "Our lives begin to end the day we become silent about things that matter."
As an example, on Sept. 15, the Jewish organization Acheinu, the outreach arm of the educational organization, Dirshu, sets a Day of Jewish Unity. As a born-again Christian, I wholeheartedly support their call for all of us to come together in a spirit of brotherhood.
They plead with us to pray that we minimize our differences and celebrate the beauty of the American dream where "many are made one."
Tolerance used to mean while we believe exactly the opposite of one another, we can nevertheless have a cup of coffee together and share fellowship. Today "tolerance" has morphed to the notion you must hold my values every bit as dear as I do.
On Fox News with Trish Reagan, which Tucker Carlson then highlighted, I issued a challenge to grab a cup of coffee on Aug. 25 with "someone with whom you disagree."
Rick Santorum invited Van Jones. Laura Ingraham invited Rachel Maddow. I flew to Ferguson, Mo., to attend church and have coffee with Maria Chappelle-Nadal, who impulsively posted on Facebook her hopes President Trump would be assassinated. It was touching to experience her contriteness and eagerness to "transform evil to good."
One of my pals even had coffee with his mother-in-law.
The Jewish literature on which our nation was founded exhorts us in Philippians to be positive people and reject negativity. "Whatever is true, right, pure, lovely, admirable if anything is excellent or praiseworthy dwell on these things."
God has blessed me with success as He taught me to harness people's strengths and pretty much ignore their weaknesses. Again, those ancient Jewish writings remind, "There is no one righteous, not even one." Let's assess people not so much on their past or where they are today, but assess them by what they can become.
Jews and Christians alike delight in Mr. Trump's restoration of a Day of Prayer motivated by the devastation in Houston. God is making a comeback among those of us in "the Colonies" of America, and increased civility is coming with it.
Hopefully, our example will soon diminish the rancor in "the Kingdom of D.C."
All of us need to do more than pray and be kind to one another. We must be more bold in confronting the dishonesty and demagoguery that has penetrated our culture without being challenged.
How many people, for example, know that Robert E. Lee was adamantly opposed to slavery as depicted in a letter to his wife, in which he called it an abomination that had to be ended, and when he inherited land with slaves, he freed them?
When President Franklin D. Roosevelt decades later dedicated the Lee statue, did his speech say that he was erecting it in order to promote racism and slavery? No, it was an act of reconciliation to bring a nation together. President Roosevelt lauded him as a gentleman, a great general and as a "great American Christian."
People also don't know that Abraham Lincoln, although later created the Emancipation Proclamation, originally said it was the restoration of the Union on which he was intent. If slavery had to be part of it he was OK with that, and if slavery had to be ended to preserve the Union, he was OK with that, too, or a policy patchwork would work for him.
It's amazing that Robert E. Lee was more consistent with the values all of us want to embrace than Lincoln, yet out of ignorance people want to tear down his statue. Is it really ignorance or a specific intent to create division?
What if a grandchild is intrigued to ask his grandfather about the significance of the Robert E. Lee statue? When it's gone, it diminishes the opportunity to teach subsequent generations of the horrors and destructiveness of slavery.
Let's guard against extrapolating the message of Charlottesville as indicative of our nation's overall racial climate. We are a nearly 80 percent white country that elected a black man president. In all of our shopping malls blacks, browns and whites walk, shop, eat and laugh together.
Black and white athletes on college and professional sport courts and fields all across America hug one another in their victories and shake hands with their opponents in defeat.
The KKK and Antifa confrontation is hardly presentative of a nation that represents remarkable racial, economic, social and religious diversity. The entire membership of both groups would not fill the high school football stadium in Jackson Hole, Wyo.
Our brothers and sisters of Acheinu have provided an important reminder of an exhortation from Ephesians: "Let no evil talk come out of your mouths, but only what is useful for building up, as there is need, so that your words may give grace to those who hear."
The Day of Jewish Unity on Sept. 15 will be blessed if all Americans join in a prayer for civility and peace.
Source>http://www.washingtontimes.com/news/2017/sep/12/americas-future-depends-on-respect/