The Nerve of Obama's Cronies who were Disgraced and left office for using FAKE Email Names to do Government Business Accusing others of not being Transparent
...

tmiraldi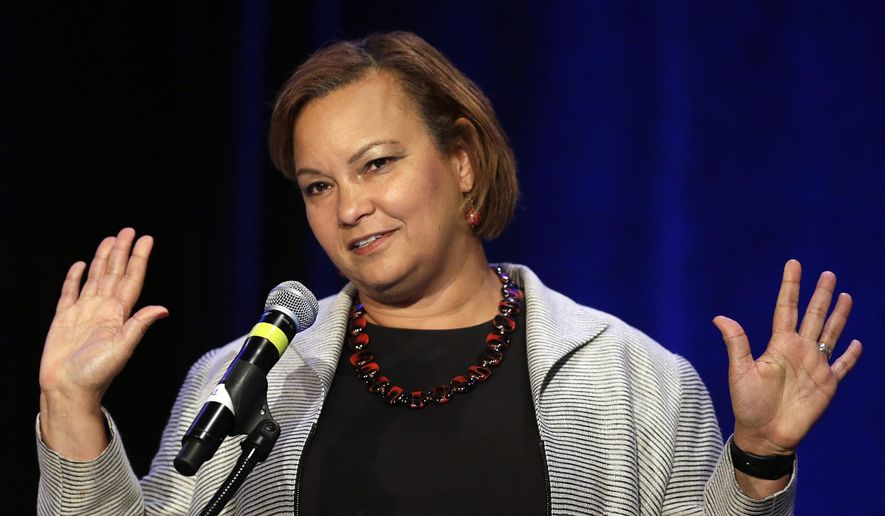 Stephen Dinan
Former EPA Administrator Lisa Jackson, who used a secret email alias during her time at the agency, lashed out Tuesday at the Trump administration for destroying the agency's credibility by being "non-transparent."
Ms. Jackson, who is now a senior executive at computer giant Apple, said new Administrator Scott Pruitt and the rest of the new leadership have betrayed what she said was a decades-long bipartisan commitment.
"EPA's been run by Democrats and by Republicans, but it's never, in its history, 40-plus years old, been run by someone who seems to be determined to do the one thing that could destroy its credibility, which is to make it non-transparent," she said. "Every EPA administrator has committed to trying to regulate transparently, and we don't have that commitment anymore."
She didn't say what that change in commitment was.
Ms. Jackson
was President Obama's first EPA administrator and had a rocky tenure at the agency, leaving in early 2013 just as investigators were probing her and her top lieutenants for using private or secret email addresses to do government business.
In Ms. Jackson's case, she used the alias "Richard Windsor" for her official EPA email account — including at one point pretending to be her own assistant in order to fool a would-be emailer.
Meanwhile, she and other top lieutenants regularly used personal email to correspond with environmental groups about government business, apparently hoping
to keep it beyond the reach of open-records laws.
Christopher Horner, the researcher who discovered Ms. Jackson's use of "Richard Windsor," mocked her complaints of a change at EPA.
"This is the lady most famous for a false identity, who used a private Verizon email account under her real name for correspondence with Sierra Club and 'green jobs' lobbyists," Mr. Horner said.
"Ah, transparency," he said. "Heaven help us, let's hope EPA has changed."
Ms. Jackson didn't respond to an email seeking comment Tuesday.
In her interview with TechCrunch, she said the EPA ranks alongside the Defense Department in importance to the U.S., saying the environmental agency also protects something vital to the country.
She went on to say that her former agency, which has been at the center of the government "resistance" to Mr. Trump's agenda, hasn't changed since her time there. She said the only difference is the leadership.
"It's not the EPA, it's that the leadership has decided to move away from the transparency that assures people that their health and their community come first rather than somebody else's bottom line," she said.
Source>http://www.washingtontimes.com/news/2017/sep/19/lisa-jackson-ex-obama-epa-chief-blasts-trump-trans/