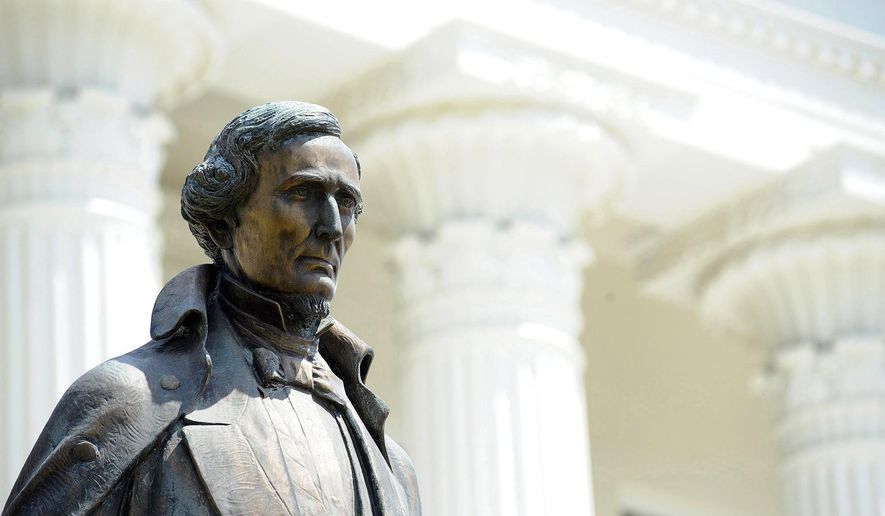 Jessica Chasmar
A predominately black elementary school in Jackson, Mississippi, named after Confederate President Jefferson Davis, will be renamed after former President Barack Obama, leaders announced Tuesday.
Davis Magnet IB PTA President Janelle Jefferson said during the Jackson Public Schools Board of Trustees meeting that school stakeholders voted earlier this month to rename the school Barack Obama Magnet IB, a move that will go into effect for the 2018-19 school year, The Clarion Ledger reported.
"Jefferson Davis, although infamous in his own right, would probably not be too happy about a diverse school promoting the education of the very individuals he fought to keep enslaved being named after him," Ms. Jeffersonsaid.
"I wholeheartedly agree with the name," Board President Camille Simms said at Tuesday's meeting.
In September, the board approved a policy that gave the PTA and the Davis community control in renaming the school. Parents, students and staff submitted name ideas to the PTA and voted on Oct. 5 using paper ballots, Mississippi Today reported.
Ms. Jefferson said the community wanted to rename the school "to reflect a person who fully represents ideals and public stances consistent with what we want our children to believe about themselves."
Before the vote, the PTA listened to Davis students give presentations on the name they wanted for their school. The PTA made the final decision on Oct. 6, Mississippi Today reported.
"We really wanted to know what they thought," Ms. Jefferson said. "They could relate to Barack Obama because of his achievements, because he looks like them."
The Clarion Ledger reports that 98 percent of the students who currently attend Davis Magnet are black.
Source>http://www.washingtontimes.com/news/2017/oct/18/jefferson-davis-school-be-renamed-after-barack-oba/