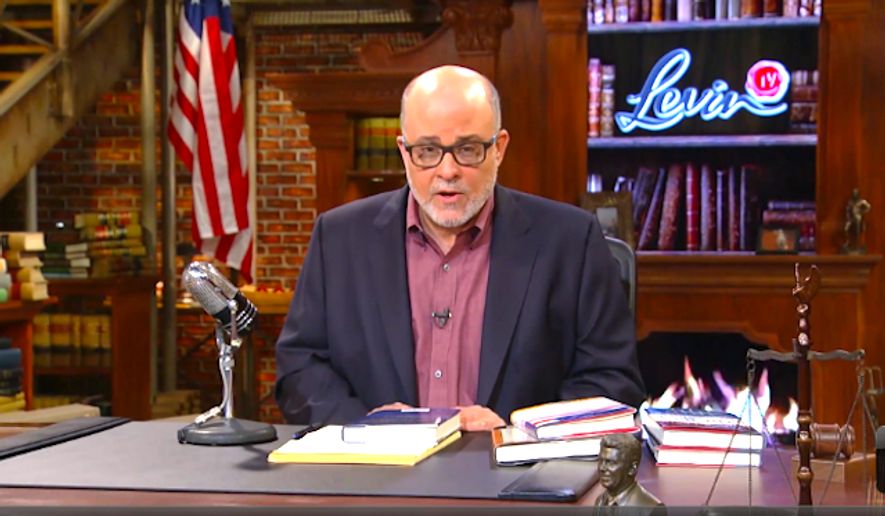 Cheryl K. Chumley
ANALYSIS/OPINION:
Mark Levin, conservative radio host and noted author, has just announced a gig with Fox News for Sunday evenings.
It's called "Life, Liberty & Levin."
It'll be about — what else? — politics and culture and all things current events.
"One of the most powerful conservative radio hosts, Mark Levin, is getting a weekend show on Fox News,' tweeted Yashar Ali of New York Magazine fame, Mediaite noted. "Levin is not a household name like Hannity, but he wields enormous influence. Trump's tweets about Obama wiretapping him were based on a conspiracy theory that Levinintroduced."
Levin's show follows fellow conservative radio star-turned-Fox Newser Laura Ingraham, who just kicked off "The Ingraham Angle" on Fox in late October. Sunday evenings just got a whole lot more interesting for news hounds, at least.
SOURCE>https://www.washingtontimes.com/news/2017/nov/21/mark-levin-lands-fox-news-show/