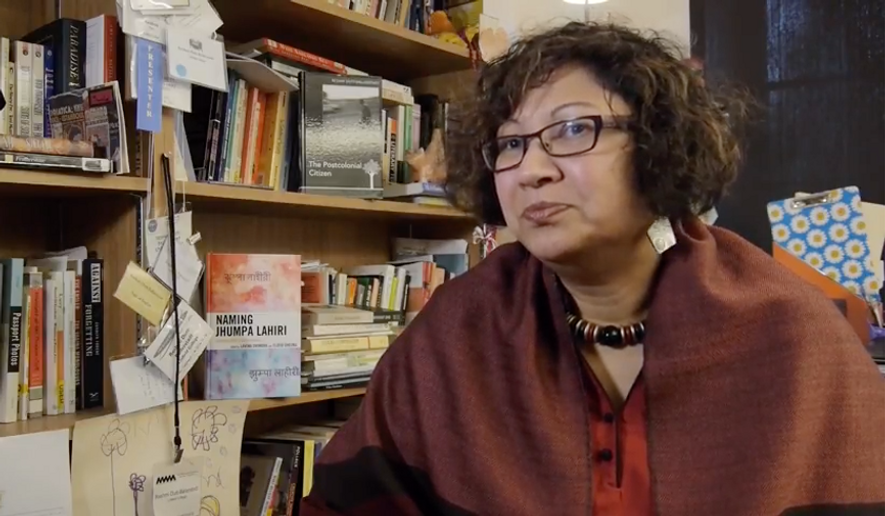 Prof. Reshmi Dutt-Ballerstadt of Linfield College.
Bradford Richardson
An English professor says promoting "meritocracy" and failing to engage in identity politics are symptoms of a white supremacist disposition.
Writing at Inside Higher Ed, Reshmi Dutt-Ballerstadt identifies 15 "troubles" in order to help her colleagues recognizethe ways in which they unconsciously contribute to white supremacy.
Among her adversaries are colleagues who give awards to white students.
"When you are asked to nominate your students and faculty colleagues for awards or leadership positions," one bullet point reads, "your first instinct is to nominate those that are 'stellar' (mostly men) and obviously 'white.' It doesn't occur to you that you are implicitly supporting a logic of meritocracy that is built on this racist assumption that everyone has had the same access and opportunities."
A coordinator of the gender studies program at Linfield College in Oregon, Ms. Dutt-Ballerstadt takes issue with colleagues who repeat fashionable slogans about race, but are insufficiently dedicated to rooting out racism in their classrooms and departments.
"When your colleagues who are marginalized complain to you about their 'oppressive' work conditions, you think that they are difficult," one bullet point reads reads.
"When people of color (faculty members and students) complain to you about discrimination and racism, you actively discourage them to report their cases, and often try to convince them that 'it must be a misunderstanding,'" the list continues.
Several points on the list are written with levels of specificity that would suggest Ms. Dutt-Ballerstadt has a particular colleague in mind.
"When a professor of color stands up in your faculty meetings and expresses their frustrations about inequity, you go to your trusted colleagues (the next day) and ask, 'Why is s/he or them always so angry?'" Ms. Dutt-Ballerstadt writes.
White supremacism is also evident, Ms. Dutt-Ballerstadt continues, when a colleague has benefited "so much from the system" that he decides "to stay out of all of this 'identity politics.'"
Source>https://www.washingtontimes.com/news/2018/jan/15/reshmi-dutt-ballerstadt-english-professor-says-mer/