This is a DIRTY COP!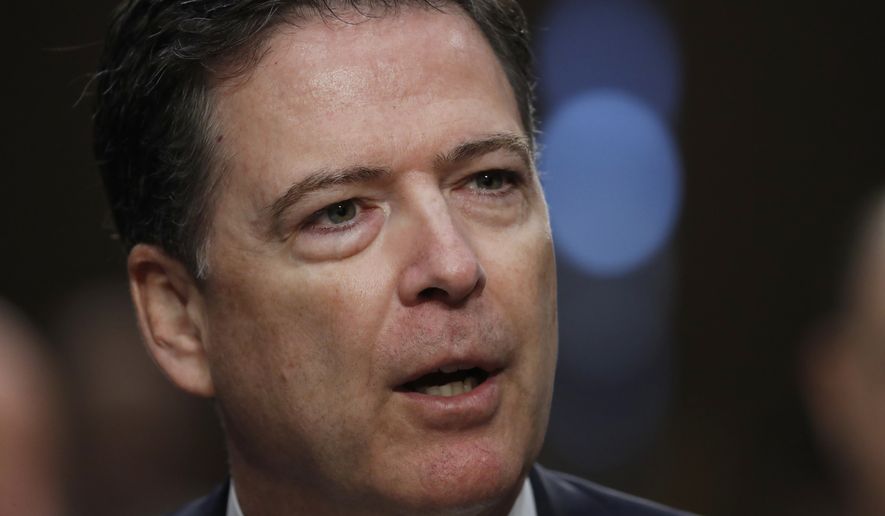 (AP Photo/Alex Brandon)
Victor Morton
The FBI director who was fired by President Trump said Thursday evening that the Bureau, which has been increasingly overt in its criticism of Republicans, has an obligation to speak out on politics.
In a post on Twitter, former director James Comey wrote that "All should appreciate the FBI speaking up. I wish more of our leaders would."
He did not specify what issues or matters the law-enforcement agency should be "speaking up" about.
He then won't on to implicitly compare agency critics, which would include Mr. Trump, to a 1950s anti-Communist crusader widely reviled in history books today as a paranoid witch-hunter.
"But take heart: American history shows that, in the long run, weasels and liars never hold the field, so long as good people stand up. Not a lot of schools or streets named for Joe McCarthy," he concluded in his tweet.
In less than 25 minutes, the tweet had accrued almost 6,900 retweets and 17,000 "likes."
Earlier this week, in an unusually public statement, the FBI said it opposed the release of a classified memo compiled by the House intelligence committee. The Bureau spoke up to say that the so-called "Nunes memo," which reportedly details FBI misconduct or abuse in an effort to hurt Mr. Trump's presidential campaign, was inaccurate and misleading.
There have been further reports this week that the White House thinks current FBI Director Christopher Wray may resign if the Nunes memo is released over FBI objections.
Source>https://www.washingtontimes.com/news/2018/feb/1/james-comey-says-all-should-appreciate-fbi-speakin/