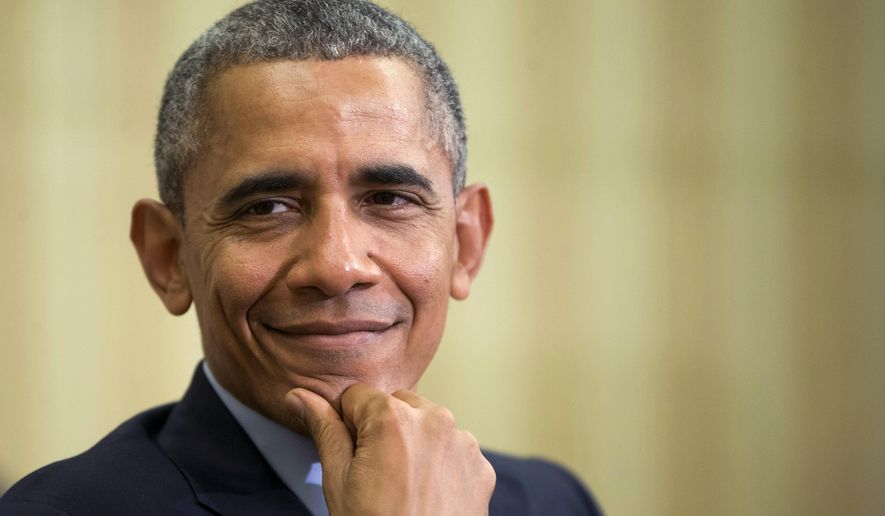 Rowan Scarborough
A senior Barack Obama State Department official gave the green light to an FBI agent in 2016 to meet with dossier writer Christopher Steele, a meeting that touched off a relationship that would fuel the ongoing investigation into possible Donald Trump-Russia election collusion.
The disclosure that Victoria Nuland started the process is contained in "Russian Roulette," a new book out on Tuesday by Yahoo News report Michael Isikoff and Mother Jones magazine's David Corn.
Two committees, the House Permanent Select Committee on Intelligence and the SenateJudiciary Committee, are investigating how Obama officials promoted Mr. Steele's 35-page dossier. It makes a serious of criminal charges against President Trump and his associates, contending there was an "extensive conspiracy" between them and the Kremlin. This supposed collusion has not been substantiated publicly. House Intelligence committee republicans on Monday said their 14-month investigation found no collusion.
"Russian Roulette" shows Obama people played a deeper role in promoting the dossier to get it into the hands of law enforcement.
Mr. Steele, who was excited over his findings about Mr. Trump supposed dalliance with Russian prostitutes and purported collusion with the Kremlin, pressed his handler, Glenn Simpson, of Fusion GPS, to let him go to the FBI.
Mr. Simpson agreed. Mr. Steele telephoned Michael Gaeta, an FBI agent with whom he worked on soccer corruption who was then stationed at the U.S. embassy in Rome.
"I can't discuss it over the phone. You have to come here. Believe me, Mike, you have to come to London," Mr. Steeletold him.
Says "Russian Roulette," "There were a few hoops Gaeta had to jump through. He was assigned to the U.S. embassy in Rome. The FBI checked with Victoria Nuland's office at the State Department: Do you support this meeting? Nuland, having found Steele's reports on Ukraine to have been generally credible, gave the green light."
"Within a few days, on July 5, Gaeta arrived and headed to Steele's office near Victoria station. Steele handed him a copy of the report. Gaeta, a seasoned FBI agent, started to read. He turned white. For a while, Gaeta said nothing. Then he remarked, 'I have to report this to headquarters.'"
He worked as a middleman to bring Mr. Steele together with Sidney Blumenthal, a fierce Hillary Clinton defender. Mr. Winer spoke with Ms. Nuland, who gave a heads up to Secretary of State John Kerry.
At the time, Ms. Nuland, a career diplomat, was assistant Secretary of State for European and Eurasian Affairs.
She is now chief executive at the Center for a New American Security.
Source>https://www.washingtontimes.com/news/2018/mar/13/obama-aide-started-christopher-steele-fbi-alliance/