'Student Performance is a Matter of Fact, not Opinion. It is what it is.'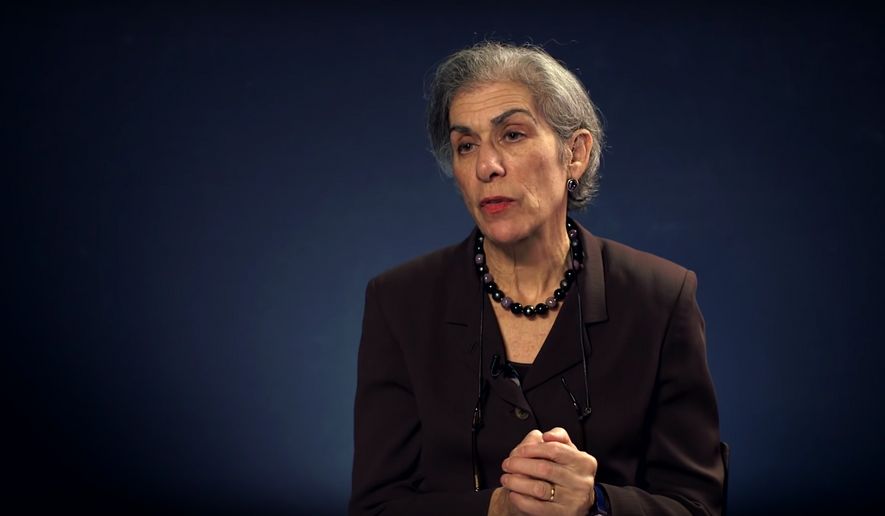 Professor Amy Wax
A University of Pennsylvania law school professor is facing backlash after she claimed that black students rarely graduate high in their class.
Amy Wax, a tenured professor at the Ivy League institution, will continue to teach electives outside of the first-year curriculum but will be removed from teaching required courses, Penn Law Dean Theodore Ruger said in a statement Wednesday.
Ms. Wax made the controversial comments while discussing affirmative action during a September interview with Brown University professor Glenn Loury titled, "The Downside to Social Uplift."
"Here's a very inconvenient fact, Glenn: I don't think I've ever seen a black student graduate in the top quarter of the class, and rarely, rarely, in the top half," Ms. Wax said at the time. "I can think of one or two students who scored in the top half of my required first-year course."
Mr. Ruger said Ms. Wax spoke "disparagingly and inaccurately" about the performance of black students, and that black students are "extremely successful" at the school.
"[B]lack students have graduated in the top of the class at Penn Law, and the Law Review does not have a diversity mandate. Rather, its editors are selected based on a competitive process," he said in an email to the Daily Pennsylvanian, the student newspaper. "And contrary to any suggestion otherwise, black students at Penn Law are extremely successful, both inside and outside the classroom, in the job market, and in their careers."
Penn Law students and alumni also circulated a petition demanding Mr. Ruger take action against Wax's "false and slanderous" claims.
Meanwhile, Ms. Wax continues to stand by her statements.
"I would emphasize that student performance is a matter of fact, not opinion. It is what it is," she wrote in an email to the Daily Pennsylvanian.
Ms. Wax similarly faced criticism back in August when she and another law professor advocated for a return to the "bourgeois" values that characterized the generation that fought World War II.
"That culture laid out the script we all were supposed to follow: Get married before you have children and strive to stay married for their sake," the authors argued. "Get the education you need for gainful employment, work hard, and avoid idleness. Go the extra mile for your employer or client. Be a patriot, ready to serve the country. Be neighborly, civic-minded, and charitable. Avoid coarse language in public. Be respectful of authority. Eschew substance abuse and crime."
Students and faculty members spoke out against Ms. Wax at the time, but she continued to stand by her comments.
In an interview with the Daily Pennsylvanian, she said bourgeois values "aren't just for white people."
"The irony is: Bourgeois values can help minorities get ahead," she said.
Source>https://www.washingtontimes.com/news/2018/mar/17/amy-wax-penn-professor-under-fire-claiming-black-s/