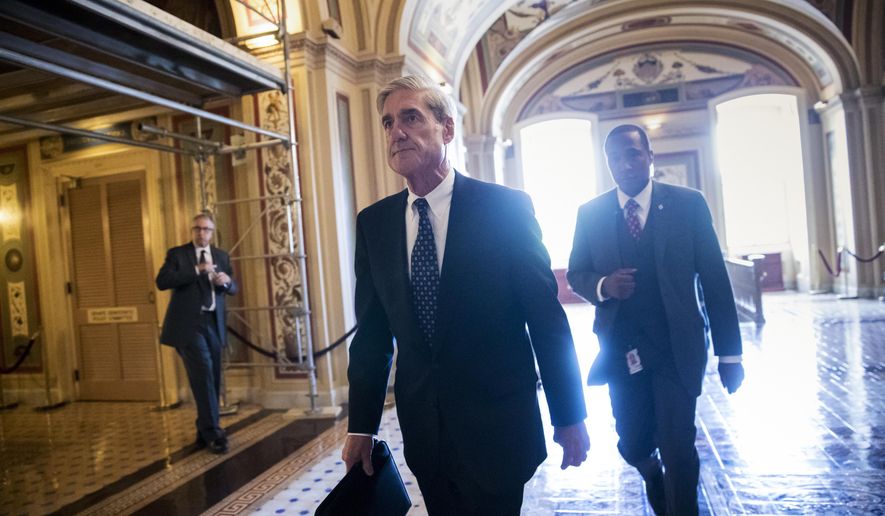 Charles Hurt
So this is the new standard for electing a president here in America, the greatest living experiment in self-governance.
A man can run the gauntlet against more than 20 professional politicians and come out victorious.
He can win more than 40 Republican primary contests and beat every professional political campaigner out there, earning the votes of more than 14 million Republicans.
He can then turn his attention to beating the most powerful, entrenched political machine America has seen in nearly a half-century. (That corrupt machine had just pulled off its most devious and dishonest scam ever — rigging a presidential primary to snatch the party's preferred Socialist candidate away from Democrat voters.)
In the end, President Trump won the presidency fair and square, earning the votes of more than 60 million Americans and — crucially — winning the 30 states he needed to take the White House.
These are the long-agreed-upon standards for winning the White House. This is how self-governance works.
Through a combination of representative democracy and a balancing of state power against federal power, we the people pick our president.
Unless, of course, the president we the people pick turns out to be a grave and odious threat to the powerful established bureaucracy in Washington that — like cancer itself — is entirely dedicated to its own preservation and spread.
And damn the innocent host! The more devastating the cancer is to the very body politic that gives it life, the better!
It is the truest form of injustice. Singular evil. Blind hatred.
So they changed the rules. We can pick our president. But then the powerful established bureaucracy must conduct a massive, sprawling, limitless investigation into any and all aspects of the president we pick.
The basis of this "investigation" is an increasingly debunked frame-up designed and drafted by the Kremlin and paid for by President Trump's political opponent in the presidential election. And then spread to all four corners of the globe by the oldest creatures of the powerful establishment in Washington.
At the height of the presidential election, the administration of the outgoing president of the United States — Mr. Trump's most powerful political enemy — handed over the controls of America's spy apparatus to begin moving against Mr. Trump and his campaign.
They exposed people, spied on people and began setting the trap just in case the stupid people of America picked Mr. Trump to be their president. They lied, conspired and held secret meetings.
So special counsel Robert Mueller's endless investigation in search of a crime should have been no surprise. It was cooked up long before Mr. Trump even won the election. Of course, these people were going to do this.
It is the new standard for "self-governance" in America. The people can elect any president they want. But then these people will do everything including assassinate their character to hound them from office.
Truly, these people cannot fathom how much innocent taxpayers despise them.
Source>https://www.washingtontimes.com/news/2018/mar/18/trap-was-set-well-trump-won/