IT'S ABOUT TIME!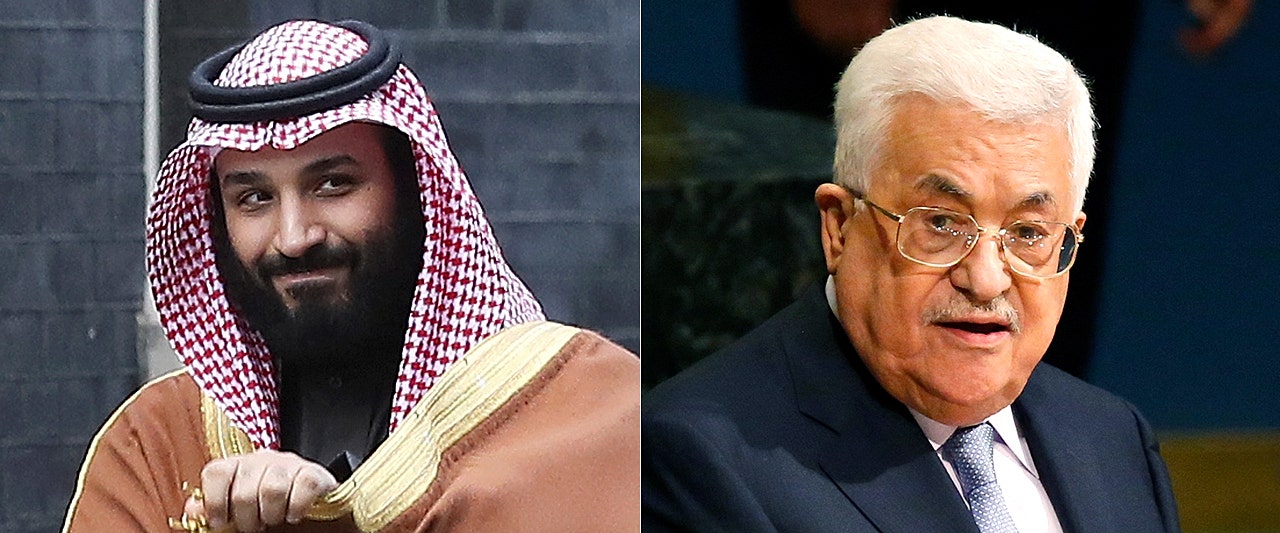 Greg Norman
Saudi Crown Prince Mohammed bin Salman reportedly has a message for Palestinian leadership: "agree to come to the negotiations table or shut up and stop complaining."
The blunt comment from the next-in-line to the Saudi throne, made during a meeting with Jewish organizations in New York in March, comes as the Trump administration works to broker a peace deal between Israel and the Palestinians.
"In the last several decades the Palestinian leadership has missed one opportunity after the other and rejected all the peace proposals it was given," the crown prince said, according to a Channel 10 News report citing Israeli and American sources briefed about the meeting. "It is about time the Palestinians take the proposals and agree to come to the negotiations table or shut up and stop complaining."
Bin Salman's criticism of Palestinian leadership was corroborated by an Israeli foreign ministry cable sent by one of their diplomats in New York. "People literally fell off their chairs" after the crown prince made the reported remarks, a source told Channel 10 News.
Bin Salman was also quoted as saying the Palestinian issue is not at the top of the Saudi government's list of concerns, and the Gulf state "has much more urgent and important issues to deal with," such as Iran's growing influence in the region. He added, however, much work still needs to be done on the peace process in order for Saudi Arabia to normalize relations with Israel, according to Channel 10 News.
Saudi Arabia currently doesn't officially recognize Israel -- although the two powers have a common interest in combating Iran. The Times of Israel has reported that rumors of clandestine ties between the two countries have been denied by Saudi officials, even though dignitaries from the kingdom have met with Israeli lawmakers and officials on numerous occasions.
"The meeting emphasized the common bond among all people, particularly people of faith, which stresses the importance of tolerance, coexistence, and working together for a better future for all of humanity," the embassy said. "The Kingdom of Saudi Arabia has always, and will continue to champion expanding dialogue; building a better understanding among the faiths, and focusing on the shared humanity of all peoples."
Bin Salman previously said in an interview with The Atlantic in early April he believes "each people, anywhere, has a right to live in their peaceful nation."
He added: "I believe the Palestinians and the Israelis have the right to have their own land."
Source>http://www.foxnews.com/world/2018/04/30/saudi-crown-prince-mohammed-bin-salman-to-palestinians-negotiate-or-shut-up-and-stop-complaining.html