Maybe Law Abiding Citizens Shouldn't Answer Questions from the IRS, FBI or any other Agency looking for the Truth. Capital Allocations and Representation should be decided ONLY by CITIZENS, not be Residents, Illegal or Otherwise!
...tmiraldi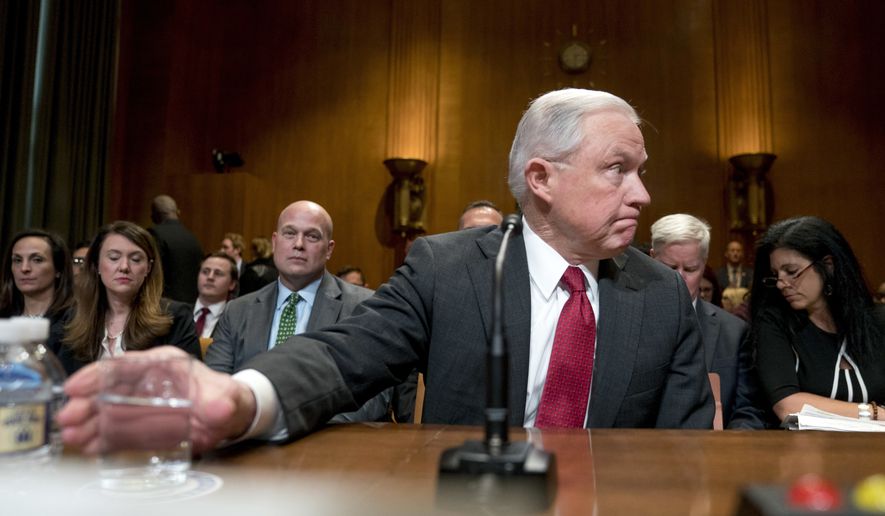 (AP Photo/Andrew Harnik)
Stephen Dinan
He said that it will be the final question in the Census, and expressed surprise at the major outcry the decision has spurred.
"It shouldn't scare people. They don't have to answer it, really," he said, defending the question. "I would think that's a very reasonable thing and I think concerns over it are overblown."
The Commerce Department announced that it will restore the citizenship question to the next decennial census. It had been part of censuses through 1950. After that, it was placed on the "long form" sent to about a sixth of Americans every 10 years — the rest got the short form. In 2010, the long form was discontinued, but citizenship is still asked on the American Community Survey, a rolling census of a small fraction of Americans every year.
The Justice Department had requested the question be added back to the full census this year, saying the data produced would help the department police civil rights policy.
But immigrant-rights groups, civil liberties advocates and Democrats have objected.
Some groups have even sued to block the question, arguing it's an effort to chase people away from answering the census, which could skew the eventual count.
Source>https://www.washingtontimes.com/news/2018/apr/25/sessions-americans-dont-have-answer-citizenship/