Says he doesn't 'particularly want to be a Democrat'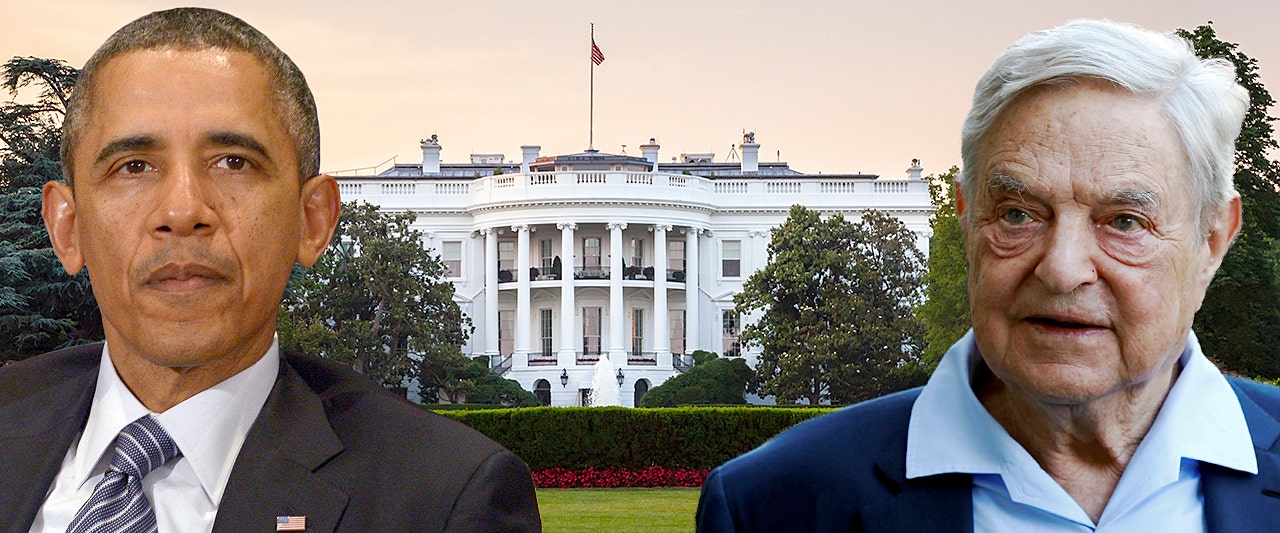 Benjamin Brown
New York billionaire George Soros said former President Barack Obama was his "greatest disappointment," during a wide-ranging interview with the New York Times published on Tuesday, while also appearing to distance himself from partisan politics.
The wealthy liberal donor, who was an early supporter of Obama's 2008 presidential run, told The Times that Obama was "actually my greatest disappointment," before he was reportedly prompted by an aide to clarify that he was dissatisfied on a "professional level," rather than with his presidency.
At another part of the interview, he told the paper that Obama "closed the door" on him after he secured the presidency.
"He made one phone call thanking me for my support, which was meant to last for five minutes, and I engaged him, and he had to spend another three minutes with me, so I dragged it out to eight minutes," he said.
Soros told the paper the he had hoped to have been consulted on economic and financial issues, and that Obama was known "take his supporters for granted and to woo his opponents."
Soros, who also poured millions of dollars into Hillary Clinton's 2016 presidential run, wouldn't say if he would back Sen. Bernie Sanders, I-Vt. in the upcoming presidential election, but said when it comes to politics, "I don't particularly want to be a Democrat."
While speaking with the Times, Soros praised Arizona Senator John McCain and said the main priority of his political activism was to promote bipartisanship – noting that Republicans on the far-right led him to become one of the top funders for the Democratic Party.
But as Democrats set their eyes on November and the midterm election push to regain control of the House of Representatives, the long-term goal of ensuring a Democrat resides in the Oval Office in 2020 remains the party's glaring concern – as well as where Soros will lend his financial support.
Soros expressed displeasure with Sen. Kirsten Gillibrand, D-N.Y., for over her use of the #MeToo movement that led to the removal of Al Franken from Congress.
"She was using #MeToo to promote herself," he told the paper.
Soros has contributed upwards of $15 million to support Democrats in the midterm elections, and told the paper for every Trump support "there is more than one Trump enemy who will be more intent, more determined.
When asked about where he views his political ideology, Soros told the Times "I'm opposed to the extreme left," he said. "It should stop trying to keep up with the extremists on the right."
Source>http://www.foxnews.com/politics/2018/07/18/george-soros-calls-obama-greatest-disappointment-says-doesnt-particularly-want-to-be-democrat.html