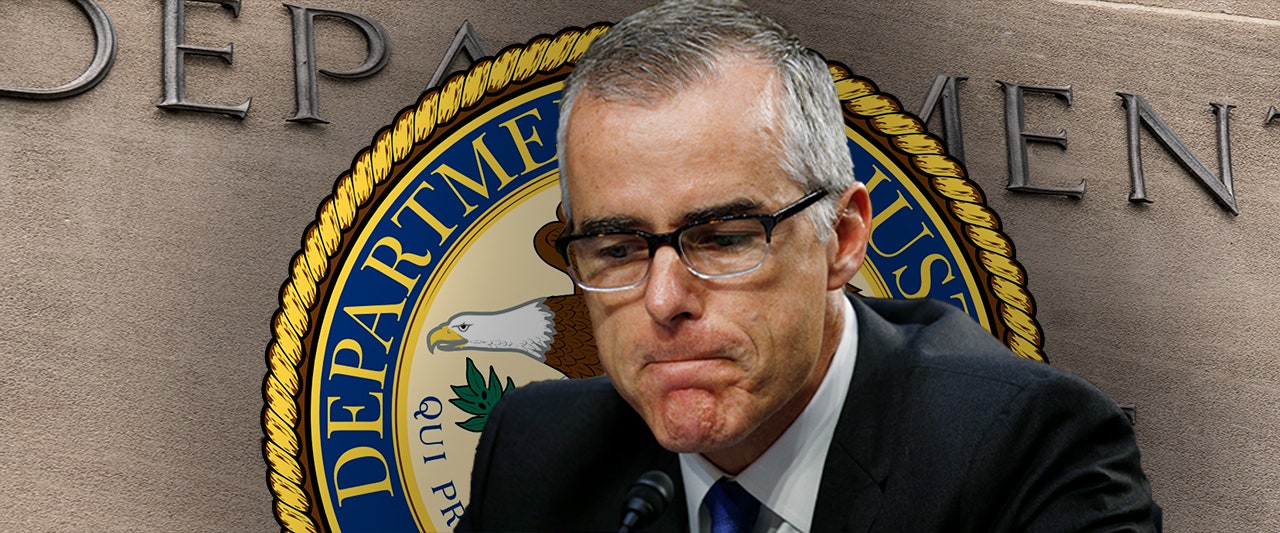 Lukas Mikelionis
Federal prosecutors have impaneled

a grand jury to investigate former FBI Deputy Director Andrew McCabe following the Department of Justice inspector general's report alleging that McCabe approved a media disclosure to advance his personal interests.
The Washington Post reported that the grand jury has summoned more than one witness and the case is still underway. It remains unclear who were summoned to testify.
The existence of the panel indicates that the authorities are treating McCabe's actions during his time at the FBI seriously and may even press charges if sufficient evidence is found. The grand jury is often used as an investigative tool to gather evidence, though it may not necessarily lead to charges.
Michael R. Bromwich, counsel for McCabe, indicated in a statement to Fox News that the grand jury was impaneled a month ago and said that it's unlikely McCabe will be prosecuted, unless there's pressure from the "high levels of the administration, and said the leak about the grand jury was a distraction from a "disastrous week" for Trump.
"Today's leak about a procedural step taken more than a month ago -- occurring in the midst of a disastrous week for the president -- is a sad and poorly veiled attempt to try to distract the American public. We remain confident that a thorough review of the facts and circumstances related to this matter will demonstrate that there is no basis on which criminal charges should be brought," he said.
McCabe has been criticized by Republicans and Trump over his connections to the Democratic Party and for his opposition to the Trump administration.
Republicans point to allies of the Clinton family who made sizable donations to McCabe's wife's political campaign. McCabe's name was also mentioned in the infamous "insurance policy" text message between FBI officials Peter Strzok and Lisa Page, who worked on Special Counsel Robert Mueller's Russia probe before being removed.
McCabe was fired in March ahead of his planned retirement following a bombshell report by Justice Department Inspector General Michael E. Horowitz, claiming McCabe lied to investigators and former FBI Director James Comey at least four times, three of them under oath. Comey backed the findings of the DOJ watchdog, which then sent a criminal referral to the U.S. Attorney in Washington.
The former deputy director reportedly authorized a leak to a newspaper reporter about the contents of a telephone call on August 2016 in order cast himself in a positive light in the upcoming story about an investigation involving Hillary Clinton. While McCabe had the authority to authorize such a disclosure, the inspector general determined that the authorization was aimed at advancing his own rather than the bureau's interests.
McCabe insisted his ouster was part of the Trump administration's "ongoing war on the FBI and the efforts of the special counsel investigation" into Russian meddling in the 2016 elections.
He set up an online fundraiser following his firing to cover potential legal costs, and it attracted more than $550,000 in contributions. He later announced that he would stop accepting donations.
Fox News' Catherine Herridge and Judson Berger contributed to this report.
Source>http://www.foxnews.com/politics/2018/09/07/former-fbi-official-mccabe-under-grand-jury-probe-report.html