Health exec on leave after denying, then apologizing for, 'disgusting' cop-bashing social media post.
Doesn't matter how far up the food chain one gets. 'Stupid is, as Stupid Does'
...

tmiraldi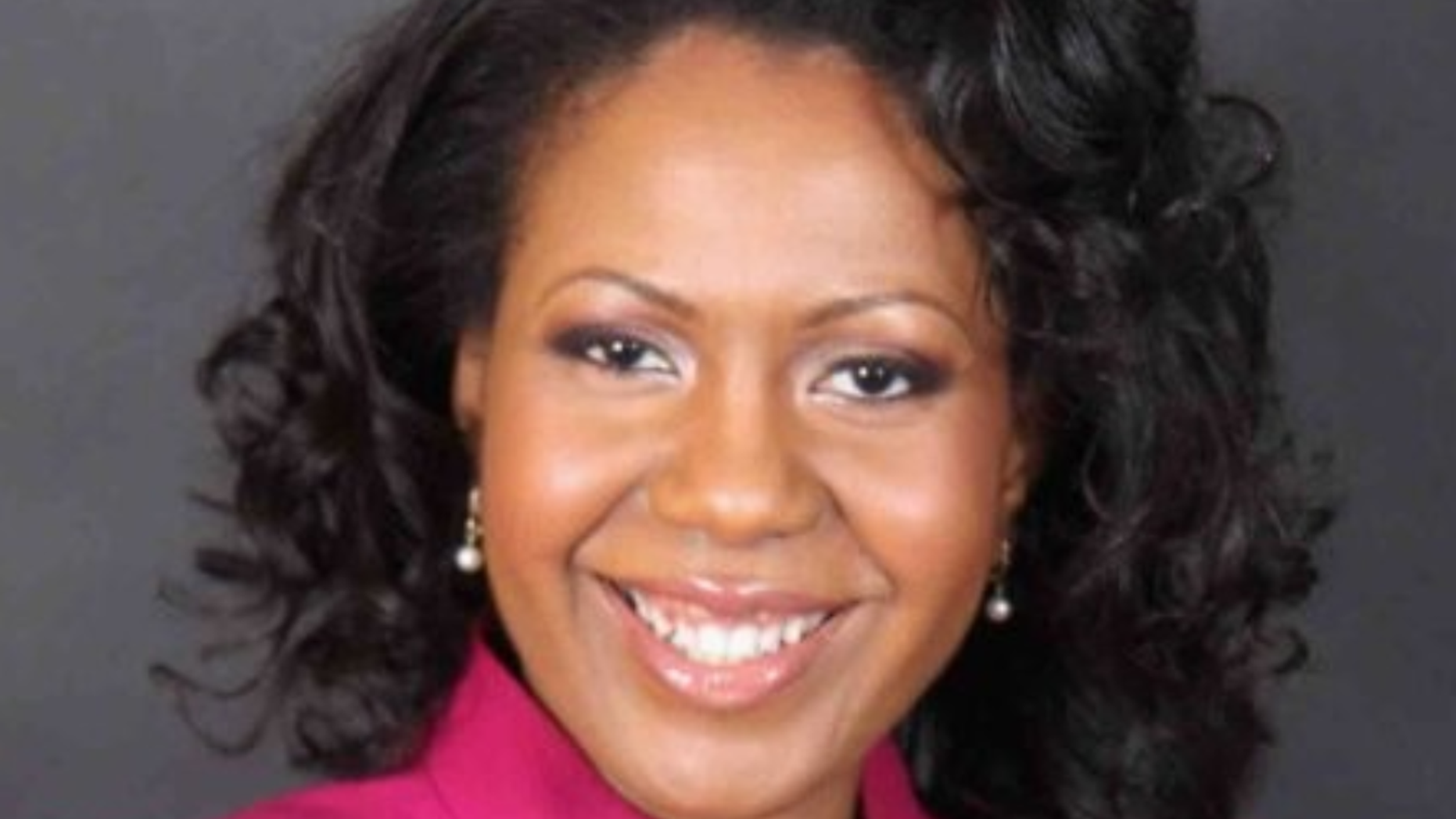 Michellene Davis, a health executive in New Jersey, was placed on leave for an alleged racially charged comment on social media.
(LinkedIn)
Bradford Betz
An executive and corporate affairs officer at a New Jersey-based medical clinic was placed on leave Thursday amid allegations that she posted on Facebook a racially charged comment about school police officers.
On Wednesday, Michellene Davis, an executive vice president at RWJBarnabas Health, allegedly commented on a Facebook post that linked to a NorthJersey.com story about armed officers placed in Fair Lawn's public schools.
"Who is going to train them not to shoot black children first?!?" Davis allegedly wrote under the link.
The comment quickly stoked outrage on social media, with some users deriding it as "disgusting and disgraceful." Davis reportedly deleted the comment.
According to screenshots, Davis on late Wednesday blamed the comment on being hacked.
But by Thursday morning Davis posted an apology on Facebook, writing that her post had been "an extremely insensitive and offensive comment," the Asbury Park Press reported.
"My concern for the safety of schoolchildren and gun violence led me to react to a headline without thinking," Davis wrote, according to the paper. "Having a late sister and other family in law enforcement I deeply respect the law enforcement community and appreciate their service and admire their sacrifice."
By Thursday afternoon, Davis had reportedly deleted her Facebook altogether. An officer of Fair Lawn PBA Local 67 called Davis' alleged comment "disgusting."
"We are held to the highest standards and pride ourselves in our professionalism and our love for our community, especially our schools and children," he wrote.
Others were critical of Davis' employer's handling of the matter. Monique Judge, a columnist for the Root wrote, "We need all white people to stop calling something racist just because a black person points out something racist that happens. Us calling out racist behavior doesn't make us racist."
An attorney by training, Davis was the first person of color to serve as an executive vice president at RWJBarnabas. According to her bio, she also served as chief policy counsel to former Democratic Gov. Jon Corzine of New Jersey.
Source>https://www.foxnews.com/us/health-exec-on-leave-after-denying-then-apologizing-for-disgusting-cop-bashing-social-media-post