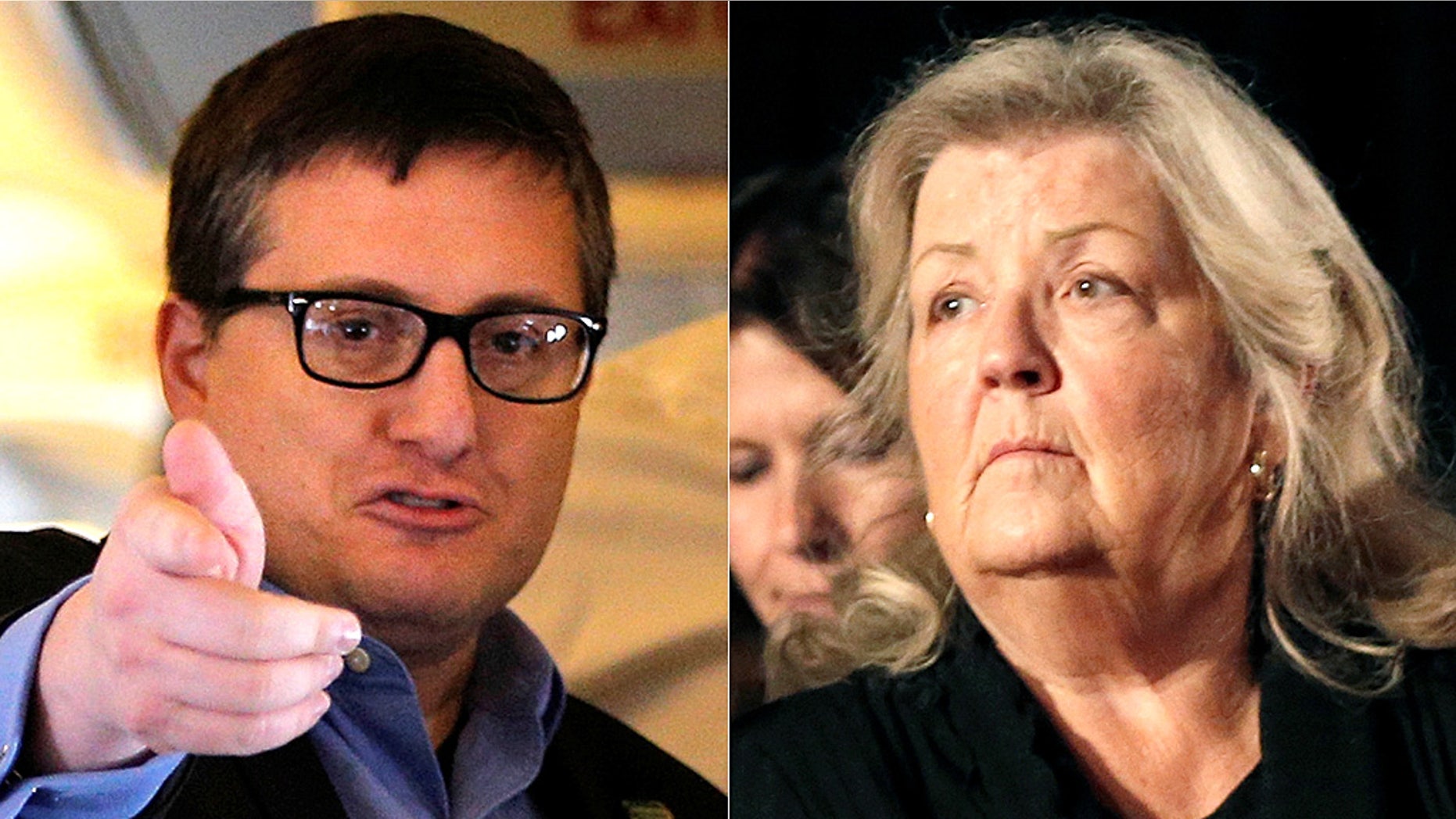 Philippe Reines says he does not believe Juanita Broaddrick's allegations.
Brian Flood
Former Hillary Clinton adviser Philippe Reines said in a new interview that Juanita Broaddrick is "full of s---," declaring in no uncertain terms that he does not believe the woman who has repeatedly accused Bill Clinton of raping her.
Some prominent Democrats have distanced themselves from the former president. Reines countered that Clinton was impeached and didn't exactly "get off scot-free" -- before Weinstein reminded him that Broaddrick's claims have not been investigated.
"Juanita Broaddrick is full of s---," Reines said.
Weinstein shot back, "So you don't think she's telling the truth about that?"
"I do not think she's telling the truth. More importantly, Ken Starr did not think that she was telling the truth," Reines said. "For me, I assume Ken Starr pulled no punches."
Broaddrick did not immediately respond to Fox News' request for comment.
Broaddrick has long accused former President Clinton of raping her in 1978.
She has reemerged during the #MeToo movement, calling for the FBI to launch an investigation into her longstanding allegations. She has also accused Democrats of a "double standard" for ignoring her case while demanding probes of other high-profile allegations, such as those against Supreme Court Justice Brett Kavanaugh.
Independent Counsel Starr interviewed Broaddrick in 1999 as part of his investigation into allegations of sexual misconduct brought by Paula Jones. At first, Broaddrick signed a sworn affidavit denying a rape ever occurred. But when Starr approached her, he offered her immunity. She told BuzzFeed News in 2016 that was when she decided it "was time to tell the truth."
Broaddrick recently detailed her own account, which dates back more than four decades when Clinton was Arkansas' attorney general, in an interview with Fox News.
"It scared me to death. After the rape, after he left my room, I thought someone was going to come in to get rid of my body. That's how I felt," Broaddrick said. "My lip was swollen twice the size, I couldn't even cover it up with makeup for three or four days."
"After it was done, he coldly looked at me and said 'you'd better put some ice on that.' I'll never forget it," Broaddrick said.
She recalled sitting on the bed "crying and devastated, not even beginning to realize what had happened to me."
Reines was condemned earlier this year after mocking Donald Trump Jr. over his estranged wife's reported youthful romance with a member of the Latin Kings street gang. Reines was criticized for the personal attack by a variety of influential figures, including former first daughter Chelsea Clinton, who called his actions "vile."
Fox News' Brooke Singman contributed to this report.
Source>https://www.foxnews.com/politics/foul-mouthed-clinton-adviser-says-juanita-broaddrick-full-of-s