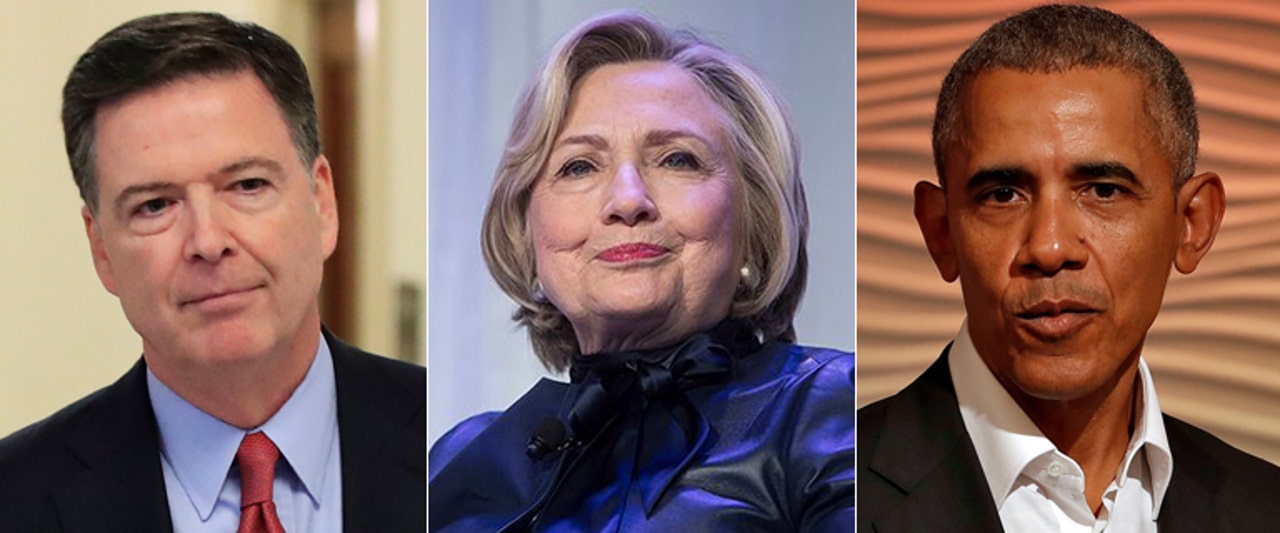 Paulina Dedaj
Transcripts of former FBI Director James Comey's closed-door testimony before House Republicans has raised questions over how Barack Obama could have determined that Hillary Clinton's use of a private email server didn't imperil national security if the FBI never briefed him on the investigation.
In a second meeting this month with lawmakers, Comey was asked about remarks former President Obama made during a "60 Minutes" interview in October 2015.
Obama said of the email matter that it wasn't "a situation in which America's national security was endangered," and that Clinton never appeared to hide anything.
Rep. Trey Gowdy, R-Ky., asked Comey if he had ever spoken with Obama about the Clinton email investigation, to which the ex-FBI chief replied, "No." He said he never directed anyone at the bureau to do so either.
Gowdy grilled Comey over how Obama could claim there was no threat if the FBI hadn't informed him about the inquiry..
"President Obama said of her email arrangement, 'I don't think it posed a national security problem.' How would he have known that at the time?" Gowdy asked.
"I can't answer that," Comey replied.
"He also said, 'This is not a situation in which America's national security was endangered.' How would he have known that at the time?" he was asked again.
"Same answer. I can't answer that for him," Comey said.
When asked if he knew how the president could be sure that Clinton did not "hide anything or squirrel away information," Comey said he does not.
Gowdy pointed out that the fact that there are still missing emails that were destroyed means it would be difficult to be sure of any such thing.
During his testimony, Comey also noted that there were several instances of email exchanges between Clinton and Obama, both from a private server.
When asked why Clinton was not questioned over this as it related to the investigation, Comey recalled that the emails was not considered to be classified, while the probe centered on classified data: "I don't remember anything concerning about the substance of the communication."
He also said that references to Obama's private email server were eliminated from a July 5, 2016, press conference out of concern about that information falling into the wrong hands.
"There was an issue with respect to that, and it was that if the bad guys -- we didn't want to do anything to confirm to the bad guys that they might have Barack Obama's private cover email unclassified because let's imagine the Russians had captured that communication, they might not know what they had. And so, I remember some discussion about what we should say, if anything, in my public remarks about that."
Despite the position that the emails held nothing classified, Comey could not say why lawmakers were not provided with them.
Comey said that neither he nor then-Attorney General Loretta Lynch advised the president that it was inappropriate for the chief executive to comment on a pending investigation.
Source>https://www.foxnews.com/politics/comey-asked-about-obamas-awareness-of-hillary-clintons-missing-emails-house-gop-transcript-shows