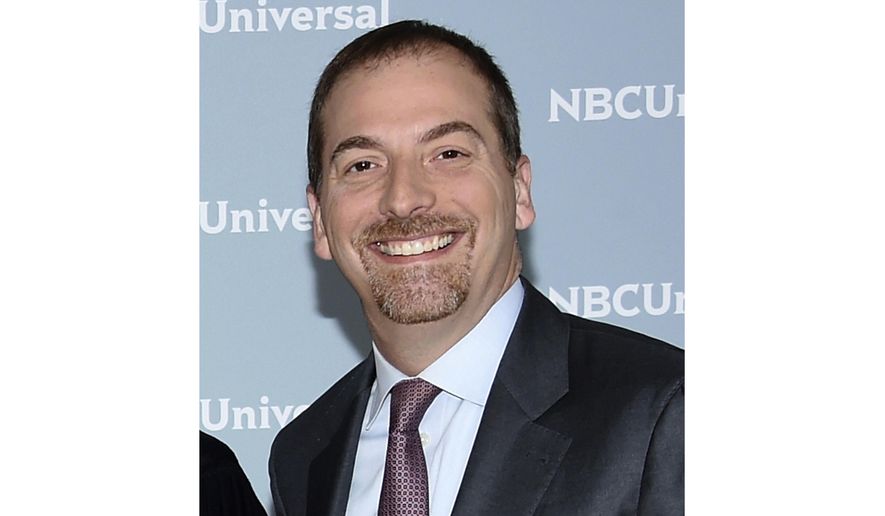 (Photo by Evan Agostini/Invision/AP) ** FILE **
Douglas Ernst
Prominent journalists gathered this week to discuss why President Trump sits in the White House and came to the following conclusion: "Gullible" voters and "unfair" coverage — toward Democrat Hillary Clinton — are to blame.
The Recode Decode podcast this week featured NBC's Chuck Todd, Andrea Mitchell, and Hallie Jackson talking about the state of American politics. They told host Kara Swisher that Mr. Trump's campaign tricked the former secretary of state into responding to non-issues while stupid voters took care of the rest on Election Day.
"I knew the gaslighting was out there," Mr. Todd told the panel Dec. 5 in reference to Mr. Trump's psychological prowess. "I knew it was every day. But I think there was part of me in my head assumed people were discerning it out, knew the BS from the non-BS. So, I think what my sort of shock to the system was just sort of how gullible a big chunk of the country was to this and gullible because maybe they want to be gullible."
Ms. Mitchell marveled at the millions of people who get their news from less well-known pundits across various social media platforms.
"There was this whole subterranean social media campaign that we never saw," she said, the media watchdog NewsBusters reported Friday.
"I think [Mrs. Clinton] had her opportunities and, for whatever happened externally from [James] Comey and the Russians and a lot of other things, and the unfairness of the media, the conventional media putting so much attention on Trump and squeezing out the legitimately serious stuff she did," Ms. Mitchell added.
Source>https://www.washingtontimes.com/news/2018/dec/7/chuck-todd-blames-willfully-ignorant-voters-for-tr/