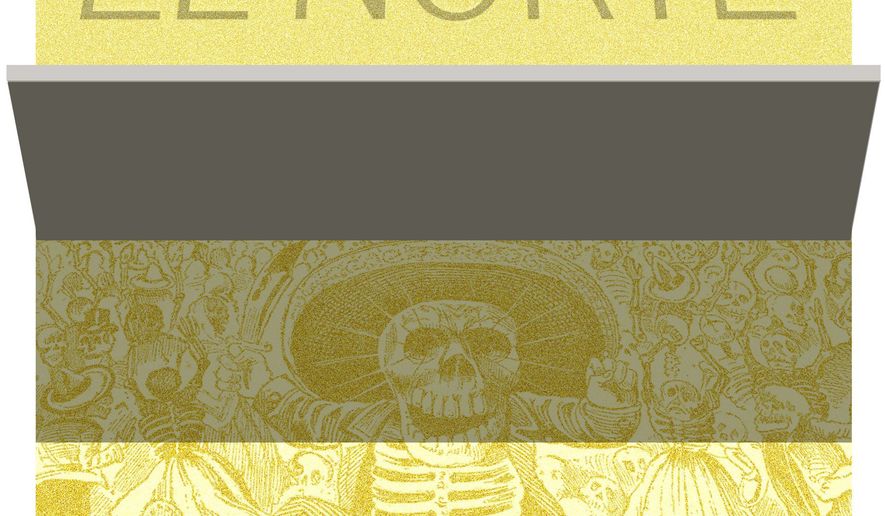 Illustration on the need for a border wall by Alexander Hunter
Andy Biggs
ANALYSIS/OPINION:
I was recently expressing my conviction that America needs a border wall to a friend and colleague from across the political aisle. He was convinced that we don't need a wall, but rather that we need "border security." Everyone has a pretty good idea what a border wall might be, but we're all a bit fuzzy on what "border security" looks like.
Last week, I spent several hours talking to ranchers and residents who live along the border. Each one forcefully argued in favor of a border wall.
On one of my trips to the border, I asked my escorts, a couple of border patrol agents, if they thought we needed a border wall. They emphasized to me their support for a wall. I mentioned using more drones, manned aerial vehicles, cameras and ground sensors. They informed me, in no uncertain terms, that the Border Patrol has plenty of technology — lots of drones, cameras, sensors, etc. — and that a wall is necessary if we really want "border security."
Remember, President Trump didn't run on "border security." He ran on building a wall and enforcing our laws.
Drones, cameras, sensors and other technology do not provide an impediment to illegal entry into the United States. Where we have these tools available, our agents can often spot the illegal crossers but do little about interdicting them. On the other hand, one must plan on how to cope with the physical barricade of a wall.
In many spots, we already have "Normandy Barricades" that have virtually no effect on those crossing illegally into our country. But where there are fences we see reductions of illegal entries. For instance, at a House Judiciary Committee Hearing in December 2018, Homeland Security Secretary Kirsten Nielsen testified that, after the wall was built at the San Diego Port of Entry, illegal border crossings declined by almost 90 percent. The same impact was seen in Yuma, El Paso and South Texas.
Those who claim that walls don't work are denying the evidence.
There is another important advantage to border enforcement that comes with a wall. The wall acts as a traffic conductor, directing illegal border crossers to the places that our agents want to stop and detain them. In short, we can channel the traffic to our advantage. Thus, our agents can more safely engage with those who are illegally entering America.
Imagine a city about the size of Phoenix, America's fifth-largest city, illegally crossing our southern border every year. By some estimates, that's what we are facing and trying to bring under control.
No one makes the argument that a border wall will be the panacea to this vexing crisis, but for those who look with open eyes, it is a real solution. In fact, at one time, many of those now holding up funding and construction of a wall once argued in favor of the wall.
Arizona ranchers and border dwellers, border patrol agents, and the president of the United States all understand that if we can slow down the flow of drug and human traffickers with a wall, channel as many of the illegal crossings to locations that are favorable to our agents, we have a chance to get control of our border. And, control of our border will deter many others from risking their lives to illegally enter our sovereign nation.
Source>https://www.washingtontimes.com/news/2019/jan/8/why-a-border-wall-matters/