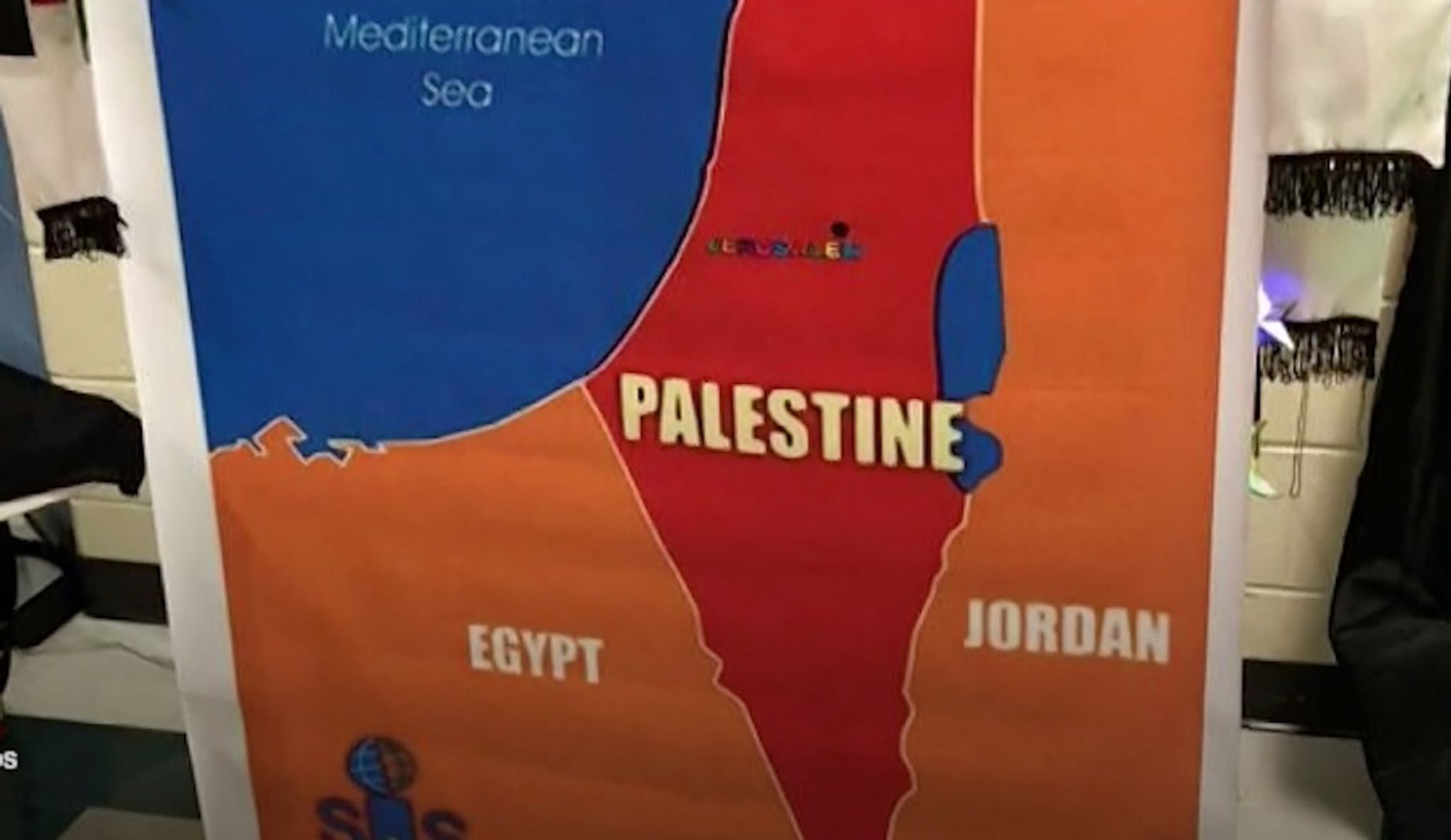 Jessica Chasmar
A map displayed during a Georgia middle school's "Multicultural Night" that replaced the entire state of Israel with Palestine has drawn condemnation from parents and the school district.
Several Israeli and Jewish parents at Autrey Mill Middle School in Johns Creek reached out to local media after a map displayed during the school event to promote cultural awareness completely omitted Israel.
"Kids who saw this or anybody that was exposed to this last night that doesn't even know what the story is behind all this, right now, thinks this is the map of Palestine," one Jewish mother told a local NBC affiliate.
Fulton County Schools issued a statement Friday calling the map "insensitive" and "political."
"This event is hosted by families and staff with the intent of celebrating different cultures and nationalities," the district said. "We condemn the negative and extreme political agendas these symbols represent. We are investigating this incident, and will take all necessary actions to find the individual(s) responsible and hold them accountable."
Source>https://www.washingtontimes.com/news/2019/mar/14/map-replacing-israel-palestine-outrages-parents-ga/