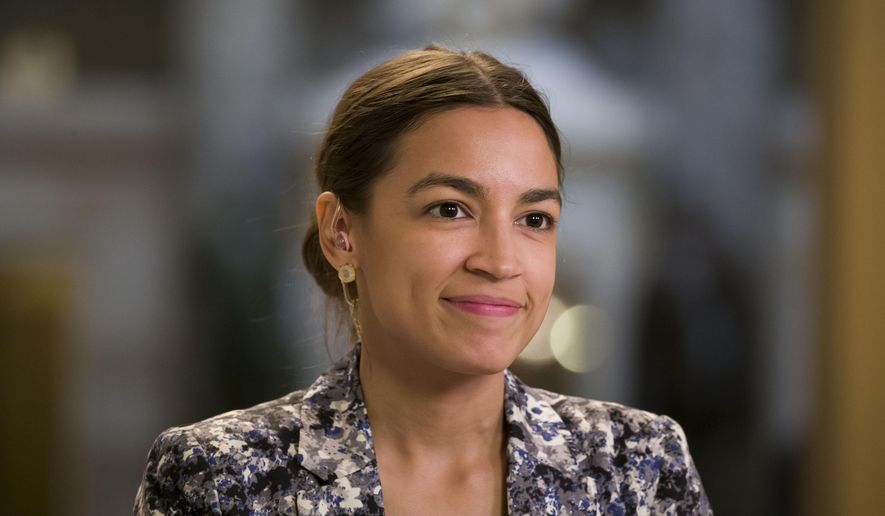 (AP Photo/Alex Brandon)
Douglas Ernst
Louisiana Sen. John Kennedy has a new theory on where Rep. Alexandria Ocasio-Cortez is getting her explosive talking points on immigration issues: imaginary "voices in her head."
The Republican politician joined a chorus of his peers this week in condemning the New York Democrat's "concentration camp" rhetoric on detention facilities for illegal immigrants.
"Let me be frank. Congresswoman Ocasio-Cortez — someone needs to tell her that the voices in her head are not real," Mr. Kennedy told a local CBS affiliate, The Hill reported Wednesday. "She says that the men and women of our Border Patrol and our authorities are intentionally running concentration camps on the southern border."
"The Department of Homeland Security is out of money, and the congresswoman knows that. She says the conditions are inhumane," he continued. "But yet when we send a bill over to her to vote to improve those conditions, she voted no. Her hypocrisy is breathtaking."
Ms. Ocasio-Cortez was also excoriated by Texas Rep. Dan Crenshaw over claims that illegal immigrants have been drinking out of toilets at detention facilities.
"She's getting bolder with her lies on this," Mr. Crenshaw told Fox News on Tuesday. "This is what's actually happening and this is what the American people need to understand: People like AOC are operating off of a false premise, and it's deliberately designed to misinform the American people for her own political ends."
Ms. Ocasio-Cortez maintains that her claims are corroborated by "other members of Congress, court documents, migrant testimony," and the Inspector General.