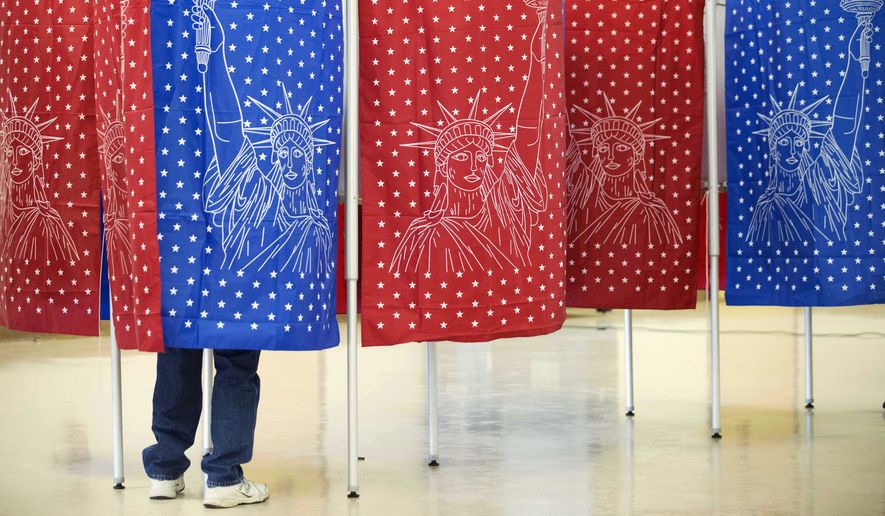 (AP Photo/David Goldman)
Jennifer Harper
While most voters overall don't consider supporters of President Trump to be racist, a new Rasmussen Reports survey released Wednesday, finds that half of Democrats perceive believe that.
The poll found that 59% of likely U.S. voters disagree with the following statement — "Vote for Donald Trump, and you are a racist."
Twenty-nine percent agree with the statement, while 12% are undecided.
"A closer look finds that 49% of Democrats think Trump voters are racist, compared to 13% of Republicans and 23% of voters not affiliated with either major party," the pollster noted.
Rasmussen Reports did not identify the source of the statement in its question. Joe Lockhart, who served as press secretary for President Bill Clinton from 1998 to 2000, made the comment in a tweet earlier this week.