NBA, music venues and theaters suspend games and concerts in wake of COVID-19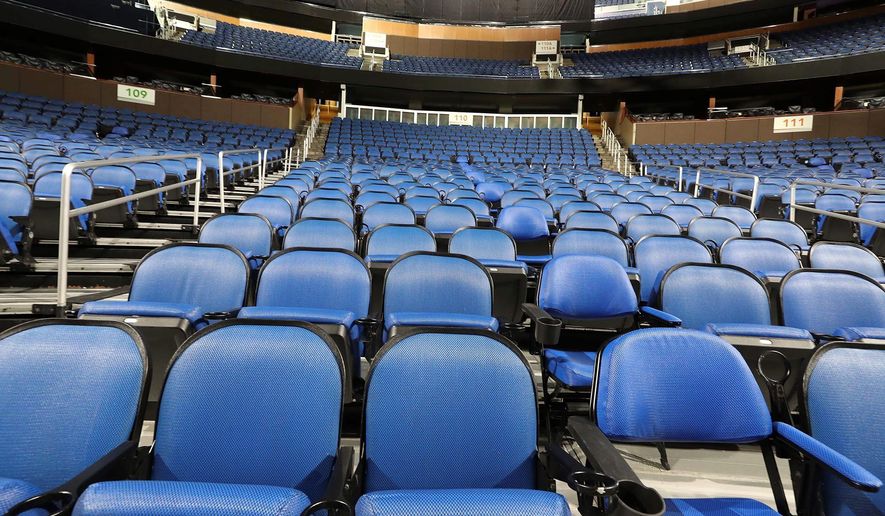 Americans have always been suspicious of centralized power and this healthy aversion has usually served us well. We didn't become the freest, most dynamic country in the world by funneling power to Washington. We have thrived because of our healthy respect for individualism and enterprise.
The federal government's lethargic response to COVID-19, however — the highly contagious Chinese virus that kills between 1 percent and 3 percent of people who acquire it — displays the occasional deadly serious pitfalls of weak federal governance.
In the weeks before COVID-19's arrival on our shores, other countries were taking serious steps to mitigate its spread. Switzerland, for instance, banned any gatherings of more than 1,000 people. South Korea invested heavily in preparing COVID-19 test kits and even set up drive-thru testing centers. (And we had thought Americans were the kings of drive-thru culture.) Russia banned the entry of any Chinese nationals inside its borders.
The U.S. federal government, however, did little. Mass gatherings proceeded unimpeded. There was no major investment in preparing testing kits. Administration officials downplayed the oncoming pandemic in the rare public comments they did make on the subject.
And now COVID-19 is a global pandemic, with cases spiking in the United States across several metropolitan areas. The death toll will surely skyrocket in the coming weeks as well; as the experience of Italy and China has shown, COVID-19 takes a couple of weeks to kill its victims. There's a lag between rising numbers of infections and rising numbers of deaths.
But here's where things took an American twist. As of this week, the private sector has stepped up, and is now taking serious steps to mitigate the spread of COVID-19. We are now in a crucial period in which stopping the contagion is vital, and we're delighted that American enterprise is doing what it takes.
The NBA, for example, a $7 billion business, has suspended its season entirely. This is a crucial and welcome decision insofar as it will put a stop to many mass gatherings, but also that it will telegraph to Americans the seriousness of this virus. Surely other sports leagues will follow. Meanwhile, music venues, theaters and other spots where thousands mingle are closing temporarily. This is the right thing to do, and it happened absent a government order. It was the private sector, opting to do the responsible thing.
On the horizon, of course, lies what would be the biggest private sector triumph of all: A vaccine for COVID-19. That, unfortunately, is still a long way off — probably a year or more. But rest assured that American scientists, working for private corporations, are working hard on it.