Rice is a Former Obama Adviser and Envoy; McDonough was Obama Chief of Staff
The Losers and Liars Return...tmiraldi
President-elect Joe Biden announced Thursday that he has selected former Obama national security adviser and U.S. ambassador to the United Nations Susan Rice to lead the White House Domestic Policy Council.
Former Obama White House chief of staff Denis McDonough was picked for secretary of veterans affairs.
Former Iowa Gov. Tom Vilsack, who served as secretary of agriculture during the entire eight years of the Obama administration, is being nominated to reprise his role in Biden's upcoming administration.
Rep. Marcia Fudge of Ohio was chosen as secretary of housing and urban development. Fudge joins retired four-star Gen. Lloyd J. Austin III, whom Biden formally named on Wednesday as his defense secretary nominee, as the second Black American named to the president-elect's Cabinet this week.
BIDEN DEFENSE SECRETARY PICK AT HELM WHEN TEAM ACCUSED OF 'WATERING DOWN' ISIS INTEL
Katherine Tai was selected as United States trade representative.
Tai, who currently seves as chief lawyer on trade for the House Ways and Means Committee and previously worked in the Office of the U.S. Trade Reprentative as chief counsel on China trade enforcement, would become the first Asian American and first woman of color to serve as trade representative.
Biden highlighted, "This dedicated and distinguished group of public servants will bring the highest level of experience, compassion, and integrity to bear, solving problems and expanding possibilities for the American people in the face of steep challenges."
And he noted, "The roles they will take on are where the rubber meets the road — where competent and crisis-tested governance can make a meaningful difference in people's lives, enhancing the dignity, equity, security, and prosperity of the day-to-day lives of Americans."
Thursday's announcements are also the latest example of Biden chosing people he's long worked with and knows very well, and with extensive governerment experience, to key positions in his incoming adminstration.
But some of the picks could face blowback.
Rice was in the mix earlier this year for Biden's running mate and in recent weeks for secretary of state.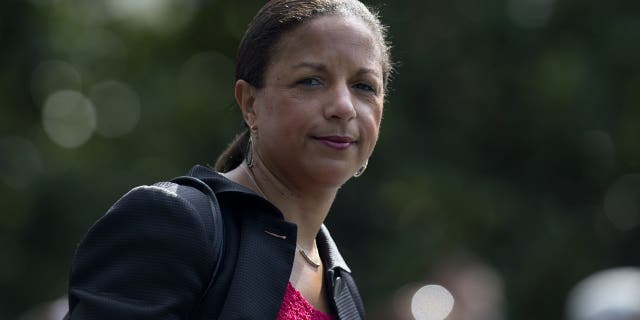 She could have faced a rough confirmation battle from Republicans if she had been named as America's top diplomat, due to her comments in the immediate aftermath of the 2012 attack on the U.S. consulate in Benghazi, Libya, that left Ambassador Christopher Stevens and three other Americans dead.
But the position of director of the White House Domestic Policy Council, where Rice will coordinate Biden's policy-making process for his domestic agenda and work alongside key Cabinet members, does not require Senate confirmation.
The naming of McDonough, who is not a veteran, appeared to catch some veterans groups by surprise.
While McDonough was a tireless worker during his service as White House chief of staff, deputy national security adviser and National Security Council chief of staff during the Obama adminstration, and while has a strong relationship with the president-elect, he has little background in health care or much experience running a massive organization like Veterans Affairs, which employees nearly 380,000 workers to treat the nation's military veterans.
Vilsack's nomination was welcomed by many farm groups. But it was criticized by some environmental groups and others who criticized him for taking a $1 million-a-year job with a dairy group that's funded by mandatory fees from struggling dairy farmers.
Also, many on the progressive left and farmers of color oppose his nomination due to his record on racial equity.
Many of them were pushing for Biden to name Fudge as his agriculture secretary nominee, but Biden picked the congresswoman as his housing nominee.
CLICK HERE TO GET THE FOX NEWS APP
If Fudge is confirmed by the Senate, it would further imperil the Democrats' already razor-thin majority in the House of Representatives. Fudge's Cleveland, Ohio, area district is a safe Democratic district, but her party will be down one representative until a special election to succeed her can be held.
Fox News' Gillian Turner and Marisa Schultz contributed to this report.
Source>https://www.foxnews.com/politics/susan-rice-biden-domestic-policy-council-denis-mcdonough-va-secretary